In China, MSI introduced the new Arc A380 graphics card. Judging by the images, it will be low-profile and will appear at first only as part of ready-made systems, but this means that more companies are preparing their own versions of such cards.
The card from MSI is not factory overclocked and works with a TDP of only 75W. Clock speeds are 2000 MHz for the graphics chip, which has 8 Xe cores. Arc A380 from MSI will be equipped with 6 GB of GDDR6 memory with a frequency of 15.5 Gb / s. The card has two fans.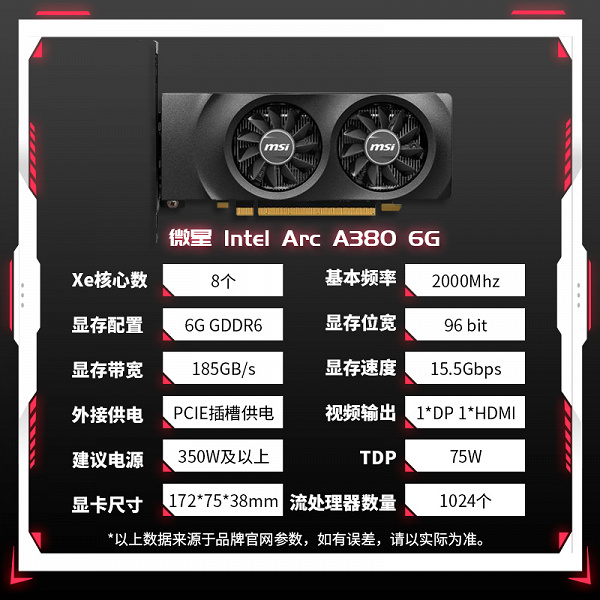 As for the PC, which will include this card, we are talking about several configurations. There are options with an Intel H510M or H610M Bomber motherboard, as well as Core i3-10105F, i5-10400F or i5-12400F processors. Prices range from $532 to $650.
It is not yet clear when retail versions of such video cards will appear, however, it seems that the process has begun. However, one of Intel's partners has already refused issue cards due to quality issues.