Xiaomi has introduced a portable battery with a wireless charging station function with a magnetic adapter and a vertical stand, which is specially designed for iPhone 13 and iPhone 12 series smartphones.
The device consists of two parts. You can use the portable smartphone battery on its own or together with the vertical charging station, which will charge both the smartphone and the battery. Smartphones can be charged in the case. The force of magnetic attraction is 10 N (1 kg).
The battery has a capacity of 5000 mAh, supports two-way USB-C charging, up to 20W input power, 12W output power, and has security features such as metal foreign object detection.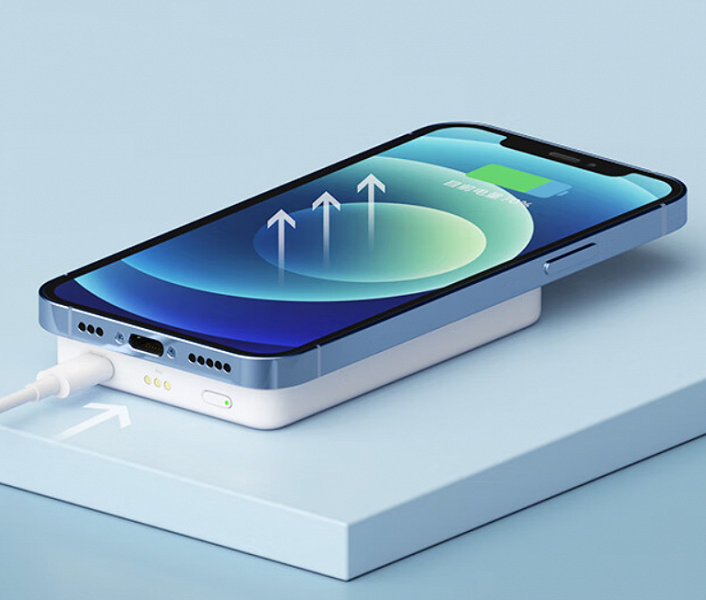 The novelty will be offered at a price of $ 28, sales will begin on September 16.