The Yandex team announced the launch of a useful innovation in a proprietary browser. A new design of tab groups has become available to users – more compact and concise. In addition, they can be undocked from the top bar and placed in a vertical menu.
At the very beginning, the new design began to be tested in the beta version of Yandex Browser 22.11.2 for Windows. Now the innovation is available to all users and in normal mode – for Windows of the same version (22.11.2), and for macOS and Linux – version 22.11.3. After installing the update, the browser must be restarted.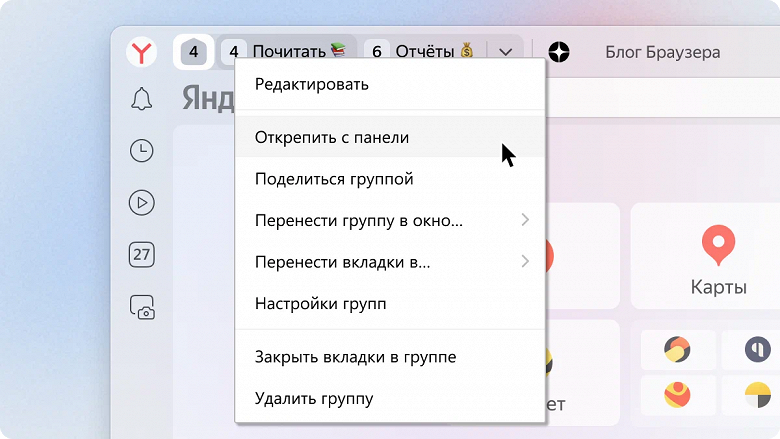 The vertical menu is available by clicking on the arrow icon on the right side of the tab group panel. In it, you can also pin or unpin any groups, open the menu of the desired group, or create a new one. Access to the home group has also been simplified – the pinned home tab group is always visible.