Xiaomi has published comparative photos of the new concept smartphone Xiaomi Mi 12S Ultra Concept Machineas well as the previously released Xiaomi 12S Ultra.
Xiaomi CEO Lei Jun said that this is the first smartphone in the history of the mobile device industry that can be equipped with professional Leica lenses, but this is not the only difference from the original model.
Xiaomi Mi 12S Ultra Concept Machine is equipped with two 1-inch Sony IMX989 image sensors instead of one in the original Xiaomi 12S Ultra. And if in the original smartphone this sensor was located on the left in the round module of the main camera, then in Xiaomi Mi 12S Ultra Concept Machine the second sensor was placed in the center so that it would work in conjunction with professional lenses.
In Xiaomi Mi 12S Ultra Сoncept Machine, the manufacturer abandoned the periscope module. To do this, I had to change the design of the camera and reduce the motherboard.
The structure of the protective lens module has been completely redesigned so that the camera can support the weight of an external lens. If desired, an adapter ring for Leica M-series lenses can be used.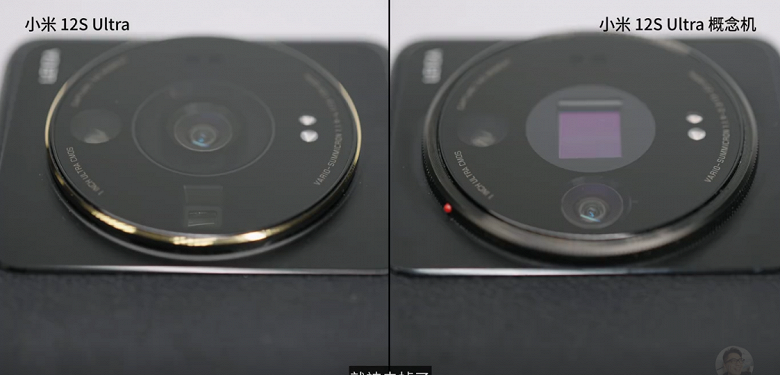 Previously information has been confirmed that the smartphone turned out to be very expensive, and also that it will not go into series. In addition, Zhang Yu from Xiaomi Group tweeted that the Xiaomi Mi 12S Ultra Concept Machine turned out to be a "staggeringly expensive device."