Xiaomi has introduced the Xiaomi Outdoor Camera AW300, which is now available for pre-order for $35.
Xiaomi Outdoor Camera AW300 uses a 3-megapixel CMOS sensor with support for high dynamic range, which allows you to show a great picture at any time of the day or night. Xiaomi Outdoor Camera AW300 has 2 powerful white light sources and 2 infrared sources, intelligent full color night vision. When someone passes by, the white light automatically turns on, but even in the dark, a color image is shown.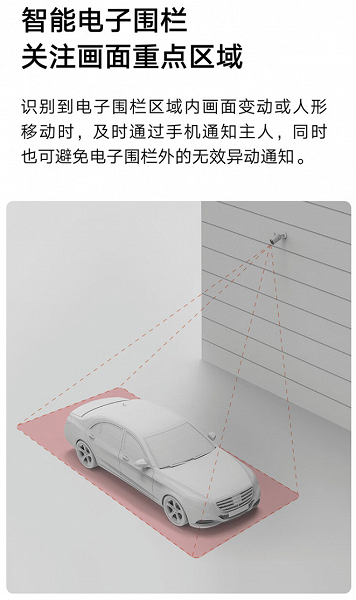 Xiaomi Outdoor Camera AW300 supports smart electronic fence function. When it recognizes that the image changes or a human figure appears in the given area, it will notify the owner via mobile phone. The Xiaomi AW300 outdoor camera can give sound and light warnings to drive away intruders.
Xiaomi Outdoor Camera AW300 has built-in speakers and microphones. Officials claim that the microphones record high-quality sound at a distance of at least 7 m. The camera has IP66 protection, it can work in the rain and the scorching sun at temperatures up to 60 ° C.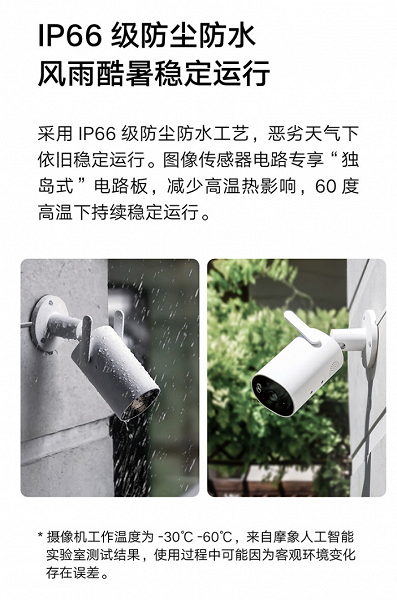 Xiaomi Outdoor Camera AW300 has an external Wi-Fi antenna and a built-in security chip. The camera uses H.265 video encoding technology and supports local and cloud storage.