As expected, Xiaomi introduced its first portable battery designed to simultaneously charge a large number of devices, as well as power household appliances.
Xiaomi Mijia Outdoor Power Supply 1000 Pro is already available on the shelves of the Xiaomi Jingdong flagship store for pre-order at a price of $865.
The Xiaomi Mijia Outdoor Power Supply 1000 Pro portable battery received a "solid-liquid hybrid lithium battery" commonly used in high-tech vehicles powered by new energy sources. The accumulator corresponds to degree of protection IP67.
The battery has a capacity of 1022 Wh (280,000 mAh), it can withstand more than 1000 charge cycles while maintaining capacity, has 21 built-in temperature sensors in the case to ensure safety.
The device has a large number of connectors, support for up to 13 devices for simultaneous charging, and a bidirectional pure sine wave inverter allows you to use it as a home backup energy storage device. Peak power is 1800 watts. The device can be charged from the mains, solar panels and car cigarette lighter.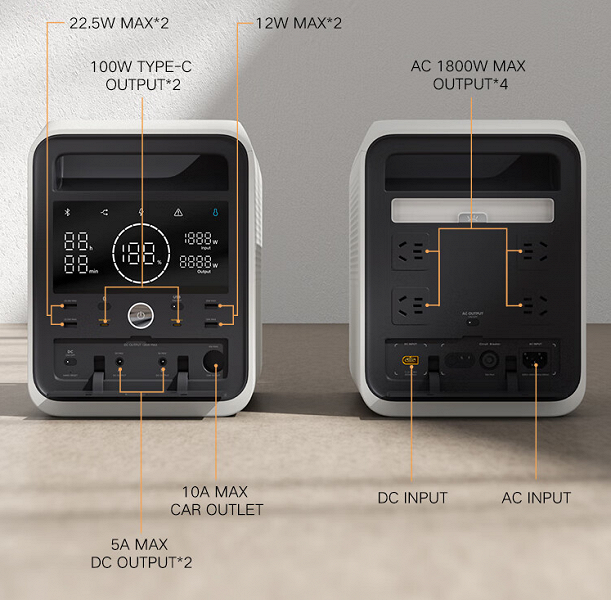 When connected via the Mijia App, you can control the device by getting power information from each port.