New Delhi.
Xiaomi Electric Car Launch Price Features: Electric cars are being sold a lot in India and there is going to be a flood of electric cars in the coming times. In fact, along with Tesla, technology companies around the world are trying to enter the electric vehicle segment, and soon other companies including Xiaomi, OnePlus, Apple, Vivo, Oppo and Sony can launch electric two-wheelers or electric cars. . Last year, Chinese company Xiaomi has registered for a new electric car company named 'Xiaomi EV' in India.
When will the Mi EV come?
Actually, it has been heard for a long time that Xiaomi will launch an electric car in China as well as in other countries including India, which will be great in terms of looks and features. A special thing about Xiaomi is that it offers products with good features at a low price, so the company is trying to create panic in the automobile sector in the coming times and India is a huge market for it, where The demand for electric cars is increasing with time.
Plans to spend $10 billion in EV segment
Xiaomi, the number 1 smartphone maker in India, plans to spend more than $10 billion on planning, manufacturing and developing electric vehicle operations over the next 10 years. It is believed that Xiaomi's first electric car will be in the sedan or SUV segment. Recently, Xiaomi CEO and co-founder Lee Jun announced some time ago that his company has registered for a new subsidiary company named Xiaomi EV. In such a situation, it is expected that Xiaomi's first electric car will soon start appearing on the roads and people will get cheap options.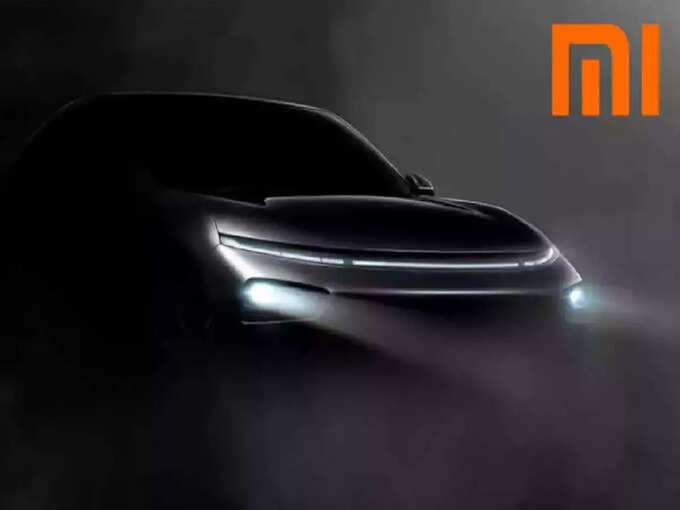 Bumper demand for electric cars
Let us tell you that the time to come around the world including India is only for electric mobility. Tesla's electric car is going to be launched in India soon. Along with this, more domestic and foreign companies will present their electric cars in the Indian market. Domestic companies like Mahindra and Tata are trying to strengthen their position in the electric car segment by being very aggressive. In a country like India, where the prices of petrol and diesel as well as CNG have increased very rapidly, a large number of people are shifting towards electric cars. In such a situation, lakhs of electric cars can be seen on Indian roads in the coming 5 to 10 years. Along with the government, automobile companies are also engaged in this effort.