Xiaomi's branded app for smartwatches and fitness bracelets called Mi Fit now has a redesigned home screen after the release of the latest software update.
The new Mi Fit home screen shows a detailed overview of fitness activity, training logs, important statistics from various sensors, sleep monitoring data and much more. This is the first major app update in a long time.
The update, version number 5.6.0, is available on the Google Play Store. The new version will also include a landing page in addition to the other tabs introduced previously. In addition, navigation throughout the app's features has been improved, as well as improving the overall visual appeal.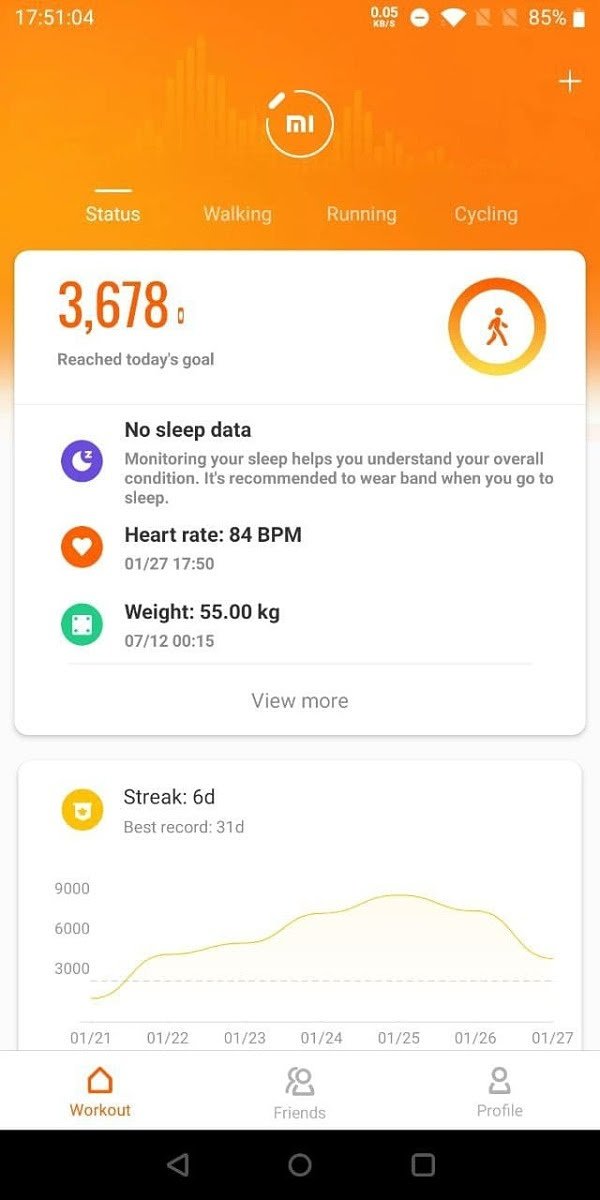 In addition, the home screen also provides information about the battery level, which is displayed in the upper left corner of the application.