New Delhi.
World EV Day Special: We all know every day how important electric mobility is for the Indian market, that is, electric cars, scooters, motorcycles and three-wheelers as well as electric buses as the main modes of transport. Today is World EV Day and on this occasion today we are going to tell you about a company that has created a ruckus in the electric bus segment within 4 years. Yes, we are talking about PME Electro Mobility Solution Pvt Ltd, which has installed 24 major electric buses across the country from Kerala to Ladakh within 5 years and is working hard to meet the zero emission target. Engaged with.
5 years journey was great
PMI Electro Mobility Solutions Pvt Ltd was established in the year 2017 as a subsidiary of PMI Coaches and then during the last 5 years has become the largest electric bus manufacturer after Tata and Ashok Leyland. PMI Electro has more than 750 buses in 24 major cities of the country, mostly in Uttar Pradesh. PMI's electric buses have covered a distance of 40 million kilometres. PMI has given a lot of electric buses to DMRC in Delhi. PMI electric buses of 7m, 9m and 12m are fitted with two CCTV cameras, through which there is security as well as real time monitoring of buses.
'Convenient electric mobility for the people of the country'
PMI Electro MD Satish Kumar Jain says that it is our endeavor that those who are buying buses from them, will be delivered on time. Along with this, the company is making a significant contribution in achieving the goal of zero emission through vigorous efforts towards increasing the convenience and electric mobility of the people. With the inauguration of Electric Bus Depot in Rajkot last month, emphasis is being laid on providing comfortable and economical means of transport to the people by delivering a lot of buses. PMI also took out a rally of over 100 electric buses in Lucknow last year, which tells a different story of the expansion of electric mobility.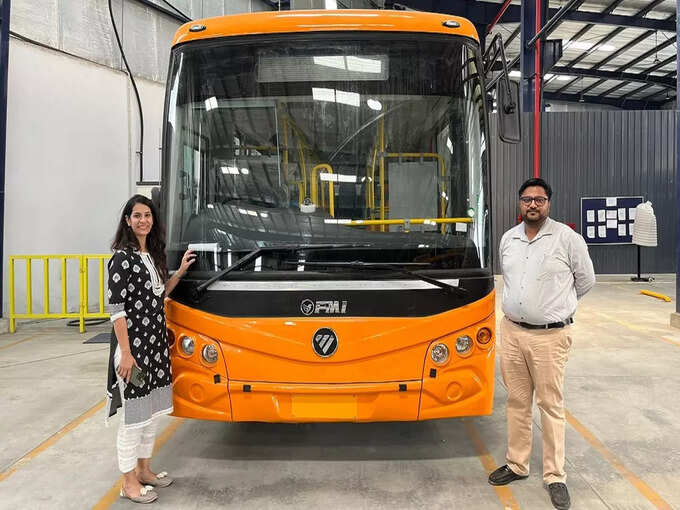 'Intercity electric buses also in the near future'
PMI Director Aman Garg and Corporate Affairs Head Manvi Jain said during the conversation that in the coming times, efforts will be made to run intercity electric buses and through this emphasis will be given to provide easy means of transport to the people. It is important to mention here that PMI's technology partner is Photon, which is a Chinese company and it provides essential goods to PMI. However, PMI's electric buses are completely assembled at its manufacturing plants at Dharuhera and Pune and PMI claims that barring a few essentials, these are Made in India electric buses, which are part of the self-reliant India initiative. Contributing.