PCWorld has compared Windows 10 and Windows 11 operating systems on systems with the latest Intel processor in various applications to see which OS is faster.
Microsoft previously said that Windows 11 has been optimized to best take advantage of Alder Lake's hybrid architecture and new Thread Director technology. Microsoft also claims that Windows 11 makes the most efficient use of PC hardware.
For testing, the latest Intel Core i9-13900K processor was used, as well as Windows 11 22H2 and Windows 10 22H2. Yes, there are scenarios where Windows 11 is faster, but Windows 10 has come out ahead many times in benchmarks.
For example, in Adobe Photoshop and Lightroom Classic, Windows 10 has a higher score.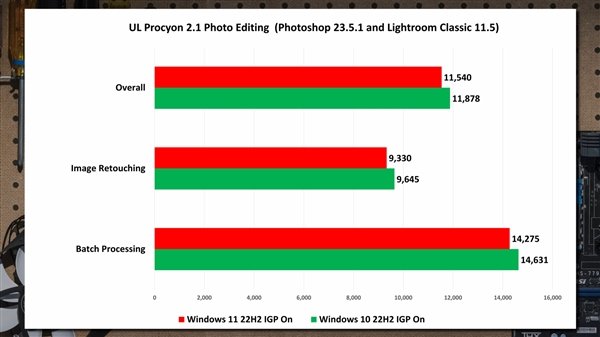 In Office 365, Windows 10 is also faster than Windows 11 in Word, Excel, and Outlook. At the same time, Windows 11 was able to win only in PowerPoint.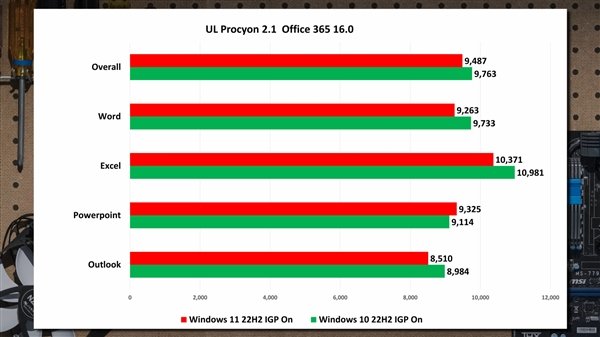 In the gaming test, the average frame rate in Gears Tactics and Metro: Exodus was also higher on Windows 10.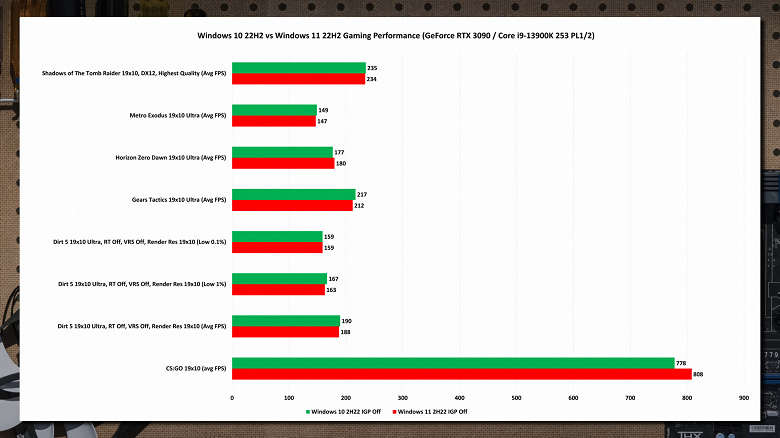 Windows 11 was faster in PugetBench's comprehensive test, H.264 encoding (AVC), and some other scenarios, but the advantage was very small.