The team of the largest Russian online trading platform Wildberries shared interesting statistics based on the results of a study of changes in consumer behavior over the past 3 years in 70 regions.
Analysts found out how their attitude to online shopping has changed and how the budget has changed. Most (48%) of respondents make purchases in online stores 1-2 times a week – over the past 3 years, the number of such regular customers has increased by 2.2 times.
6.5% of respondents admitted that they are online shopaholics: they make online purchases every day. It is noteworthy that for 3 years the number of such buyers has grown 4 times.
For shopping on the Internet, 47% of Russians allocate about 10% – 30% of their monthly budget: over the past 3 years, the share of such buyers has doubled. At the same time, in 2023, the majority of Russians (54%) spend in online stores from 5 to 20 thousand rubles a month. Over the past 3 years, 30% of respondents have increased their spending by 30-50%, and another 33% – by 50% or more in the online segment.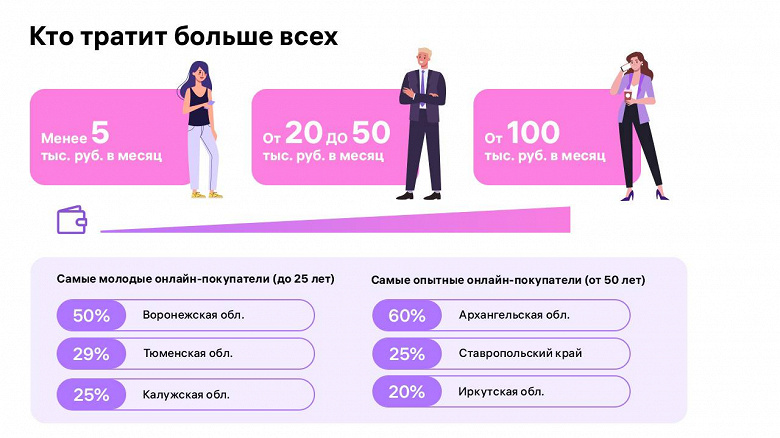 Clothing, shoes, cosmetics and perfumes (24%) remain the most popular online purchases in 2023, while the largest share of respondents (58%) noticed that over the past 3 years they have begun to order online everyday goods more often: groceries, household chemicals, health products and baby food. Now essential products, at least in one-time purchases, are found in the baskets of 63% of respondents.