The team behind the popular WhatsApp messenger has begun rolling out a new feature to users.
We are talking about one of the innovations announced among other things last week. During the announcement, it was reported that innovations will become available in the coming weeks. And now, one of them appeared in the stable version of the WhatsApp mobile application – an increased number of participants in an audio call.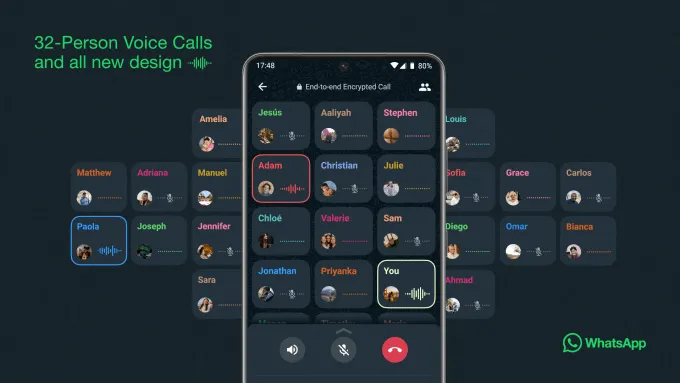 Now users have the opportunity to make audio calls in groups of up to 32 participants – the limit has increased four times. In addition, according to the developers, thanks to the new interface, making audio calls has become easier than chatting. To do this, WhatsApp changed the way the call participants are displayed on the screen.