The network has the first review of a laptop based on the AMD Mendocino processor line.
In this case, we are talking about the recently introduced Acer Aspire 3 A315 and APU Ryzen 3 7320U. Recall that this processor contains four Zen 2 cores with SMT support and a Radeon 610M GPU with 128 stream processors and the RDNA 2 architecture at the core.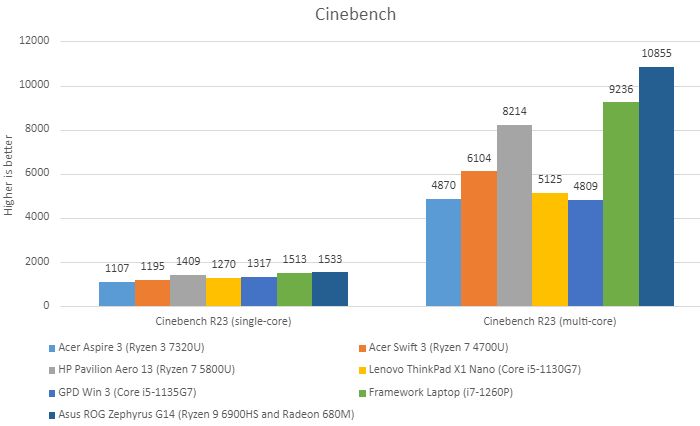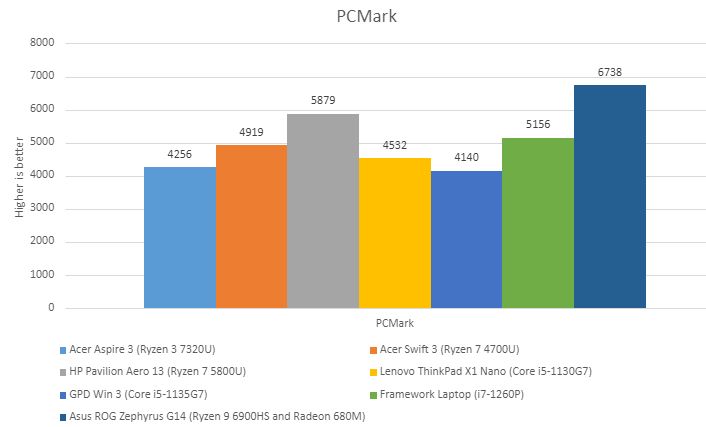 Unfortunately, there are few tests so far. In particular, we can evaluate the performance of the processor part only by Cinebench. There is more data from PCMark, but they show about the same picture.
As you can see, in multi-threaded mode, the novelty is approximately at the level of the Core i5-1130G7. The Ryzen 7 4700U is expectedly faster due to the higher number of cores.
Much more interesting is the new iGPU Radeon 610M. It is based on the most advanced RDNA 2 architecture for AMD embedded GPUs, but has only 128 stream processors. For comparison, the Steam Deck has 512 p.p., while the Radeon 680M in the Ryzen 7 6800U already has 768 p.p.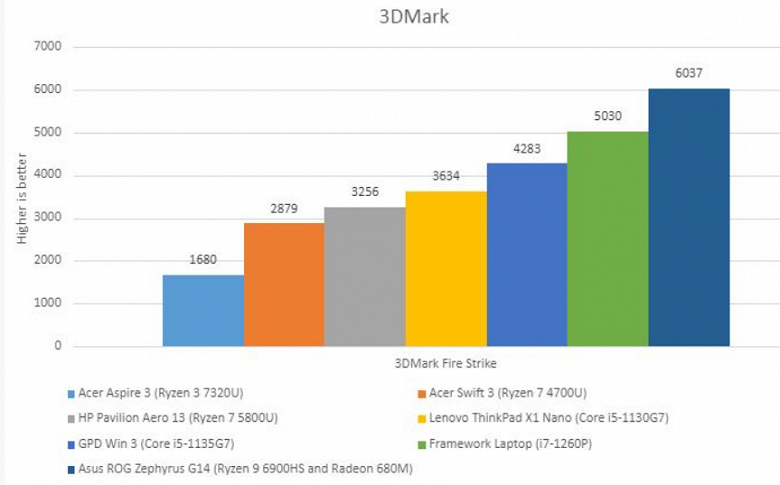 As you can see, a fairly fresh architecture does not compensate for the meager number of computing units. As a result, in 3DMark, the Ryzen 3 7320U loses a lot to all test participants. Unfortunately, there are no solutions with similar performance among them, because even the Ryzen 7 4700U is almost twice as fast.
Thus, the gaming Ryzen 3 7320U cannot be called even with a big stretch. Of course, it is possible to play some old games, but there will be big problems with modern ones. In fact, we even have examples.
As you can see, Forza Horizon 5 can be played at 720p with the lowest graphics settings and active FidelityFX CAS technology. Skyrim works at 60 fps, but at 720p at medium settings and GTA V works in much the same way. That is, you can somehow play, but you have to sacrifice a lot.
It is worth remembering that the same Acer Aspire 3 A315 costs only $ 400, that is, the Ryzen 3 7320U feels very good in this price segment.