New Delhi.
New Maruti Ertiga Facelift Vs Old Ertiga: Maruti Ertiga this week updated its best selling 7 seater car and launched the Ertiga. The 2022 new Maruti Ertiga facelift comes with a new engine and improved automatic transmission with improved looks and a lot of latest features and its price starts from Rs 8.35 lakh (ex-showroom). Now you must be wondering how different the new Ertiga is from the old Ertiga and what new features have been added to it. Today we are going to tell you the difference between the new Maruti Ertiga and the old Ertiga through 5 important points, after which all your questions will be answered.
New Ertiga Look and Design
The biggest difference between the old and next generation model of any car is in its look and design. Now talking about the look and design of the new Ertiga, it gets a redesigned front grille, winged chrome trim, new dual tone alloy wheels and chrome garnished tailgate. Compared to the old Ertiga, some cosmetic changes have been made in the new Ertiga, which are being liked by the people.
New engine and better power in the new Ertiga
The highlight of the 2022 Maruti Ertiga facelift is that the MPV is powered by the new K-series engine, which is a 1.5-litre DualJet petrol engine. This MPV petrol engine generates power of up to 100bhp and 136Nm of torque. At the same time, with the CNG kit, it generates power up to 87bhp and 121.5Nm torque. With better engine and power, this MPV has become even more powerful.
New Automatic Transmission and Mileage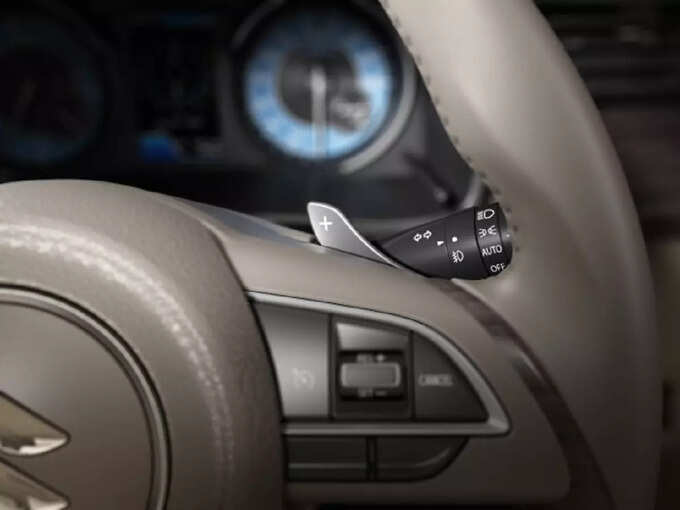 Better automatic transmission option has been given in the new Maruti Ertiga. The new Ertiga gets a 5-speed manual gearbox as well as a new 6-speed automatic transmission unit. The old Ertiga was offered with a 4-speed torque converter automatic transmission. At the same time, when it comes to mileage, the new Ertiga has been introduced with better mileage than the old Ertiga. The new Ertiga has a mileage of 20.51kmpl for the manual variants, 20.30kmpl for the automatic variants and 26.11km/kg for the new Ertiga CNG.
New standards and safety features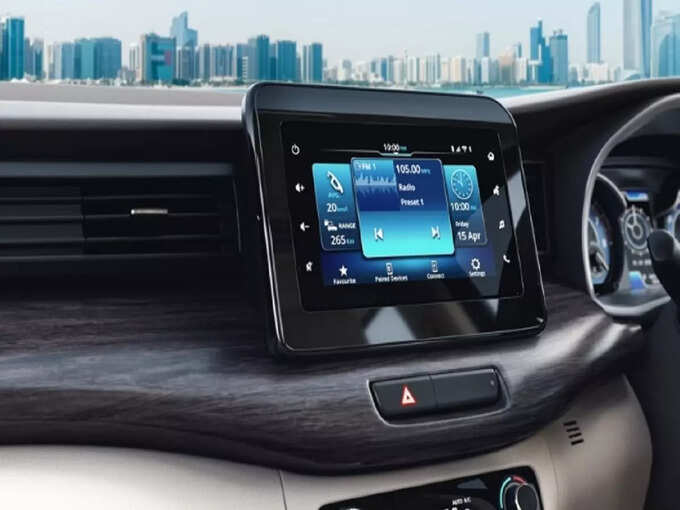 The new Maruti Ertiga facelift comes with improved interiors and features, including a new metallic teak wood finish dashboard, dual tone seat fabric, new 7-inch SmartPlay Pro infotainment supporting smartphone connectivity and voice assistant along with more features. System, Suzuki Connect, cruise control, 5 airbags, hill hold assist, ESP, rear parking sensors, ABS with EBD, speed alarm system and many more are standard and safety features.
Price and variants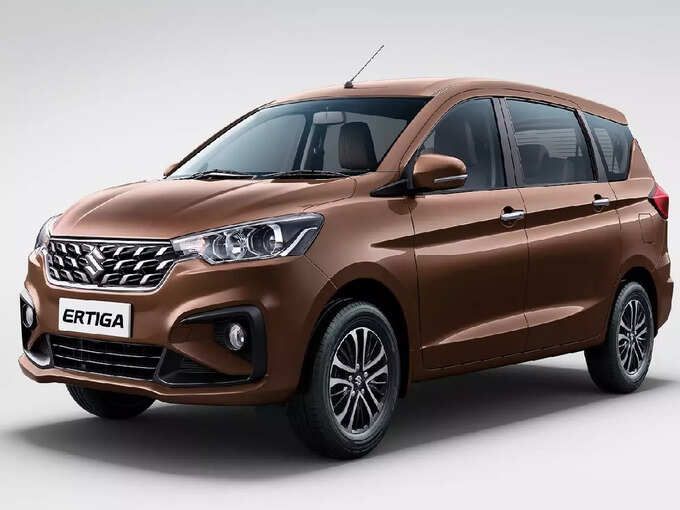 There are 11 variants of the new Maruti Ertiga facelift with prices starting at Rs. 8.35 Lakh (ex-showroom). The new Maruti Ertiga has 5 variants in manual transmission option which are Lxi, Vxi, Zxi, Zxi+, Tour M and their prices range from Rs 8.35 Lakh to Rs 9.46 Lakh (ex-showroom). The 6 speed automatic transmission option of the Ertiga is offered in 3 variants namely Vxi AT, Zxi AT and Zxi+ AT with prices ranging from Rs 10.99 Lakh to Rs 12.79 Lakh (ex-showroom). The new Ertiga facelift also gets 3 luxurious CNG variants, which are Vxi CNG, Zxi CNG and Tour M CNG with prices ranging from Rs 10.41 lakh to Rs 11.54 lakh (ex-showroom).