Yesterday we wrote that China launched the Wentian laboratory module to the Tiangong National Orbital Station. Today it became known that the laboratory module successfully docked with the base module "Tianhe" of the Chinese orbital station. China's Manned Space Flight Program Administration (CMSA) announced this. The docking took place at 03:13 Monday (July 25) Beijing time (22:13 Sunday Moscow time), the entire flight to docking took about 13 hours.
On Monday at 10:03 Beijing time, Chinese astronauts opened the Wentian's hatch and successfully entered the module. It is reported that the taikonauts will carry out in orbit such work as controlling the orientation of the space station, testing the small robotic arm located on the Wentian, and testing the joint operation of both manipulators – small and large, installed on the Tianhe.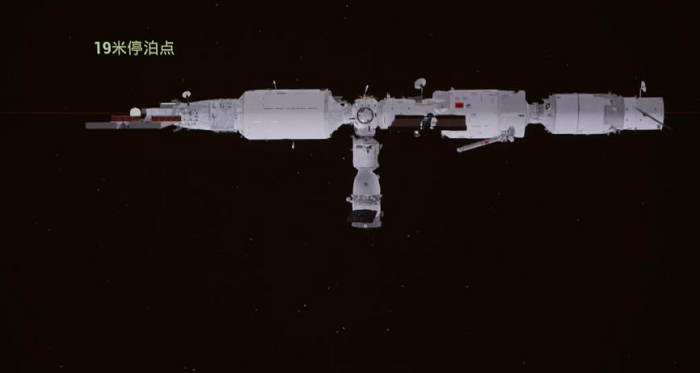 The Wentian module weighs 23 tons and is the heaviest spacecraft ever launched by China. "Wentian" will be used mainly as a laboratory for biological research. In addition, like the main module of the Tianhe station, it has three sleeping areas, a bathroom and a kitchen. The Tianhe main module and the Wentian laboratory module are interchangeable – their main functions are the same. In the event of a major failure of the main module, Wentian would be able to quickly take control of the space station.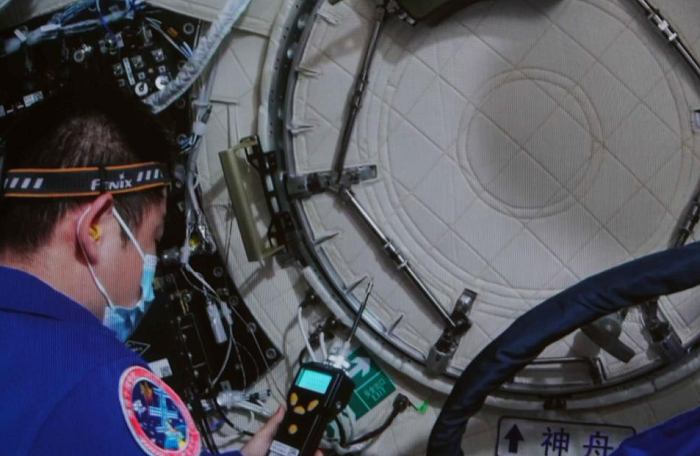 The laboratory module is also equipped with China's largest solar array, which can be up to 55 meters long after the wings are fully extended. Its surface area is 100 square meters, which allows you to efficiently collect solar energy, which will be enough to operate the space station. The second laboratory module, Mengtian, is expected to be launched in October. After that, the construction of the Chinese orbital station will be completed.