Volkswagen has introduced a new generation of the Volkswagen Lamando sedan, which debuted on the market in 2014. With the change of generations, the body has also changed: now it is not a mid-size sedan, but a liftback with a dynamic profile and a new design of the front end. In addition, the prefix L appeared in the name.
The Volkswagen Lamando L liftback is built on the MQB Evo platform and uses a multi-link suspension. Volkswagen Lamando L dimensions are 4784 x 1831 x 1469 mm with a wheelbase of 2731 mm.
The liftback received a design in the style of the VW ID family: large teardrop-shaped headlights interconnected by an LED strip and a wide radiator grill filled with chrome strokes. The rear lights are combined into a single unit. The main feature of the car was frameless doors, like the Arteon. Also, the car received 18-inch wheels with an original design.
Inside, a large curved display is installed that combines a digital instrument panel and a multimedia entertainment system screen. The steering wheel is slightly cut off at the bottom, paying tribute to modern trends. The car received a projection screen, rear view camera, adaptive cruise control and seven airbags.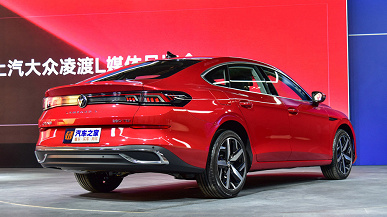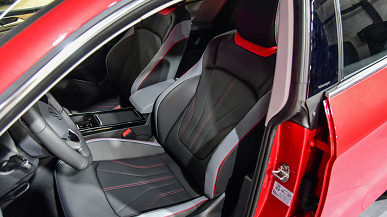 Under the hood is a 1.4-liter four-cylinder TSI EA211 series turbo engine with 150 hp, which works with a seven-speed DSG. The car will go on sale in China soon.