I live Smartphone under 20000: Want to buy Vivo Y73 smartphone but if you are looking for 20 thousand rupees more then no one you Vivo Mobile You can make your own phone cheaply. Yes, you read that right, this handset can be bought from both Amazon and Flipkart and both the e-commerce sites have many offers with Vivo Y73 which help in saving the customers money. Let us give you information about all the features, prices and offers of the phone one by one in detail.
Vivo Y73 Specifications
Display: The phone has a 6.44-inch full-HD+ (1080×2400 pixels) AMOLED display.
Processor, RAM and Storage: For speed and multitasking, MediaTek Helio G95 octa-core processor with 8 GB RAM and 3 GB Extended RAM feature. Apart from this, 128 GB storage has been given in the phone, with the help of microSD card, the storage has to be increased to 1 TB.
Camera: Three rear cameras have been given on the back panel of the phone, 64 megapixel primary camera, along with 2 megapixel depth and 2 megapixel macro camera sensor has been given. There is a 16-megapixel front camera sensor for selfie.
Battery: A strong battery of 4000 mAh is provided with 33 W fast charging support.
Connectivity: The phone includes dual-band Wi-Fi, 4G, Bluetooth version 5, USB Type-C port and 3.5mm headphone jack along with in-display fingerprint sensor for security.
Vivo Y73 Price in India
The price of 128 GB storage variant with 8 GB RAM of this Vivo mobile phone is Rs 20,990 and this handset can be purchased from Flipkart and Amazon.
Flipkart Offers Today
For the convenience of customers, with this Vivo Smartphone, there is a facility of no interest EMI starting Rs 3,499 per month. Apart from this, there is also an exchange discount of up to Rs 15,850 on giving the old phone, i.e. if you get the full exchange value, then in this case, this handset will cost you Rs 5,140 (Rs 20,990 (phone price) – (minus) Rs 15,850 (exchange discount). = Rs 5,140).
Amazon Offers Today
Amazon Prime users get 6 months free screen replacement, 10 percent (up to Rs 1,250) discount on Bank of Baroda credit card transactions with this phone. Apart from this, there is a facility of no-cost EMI for the customers.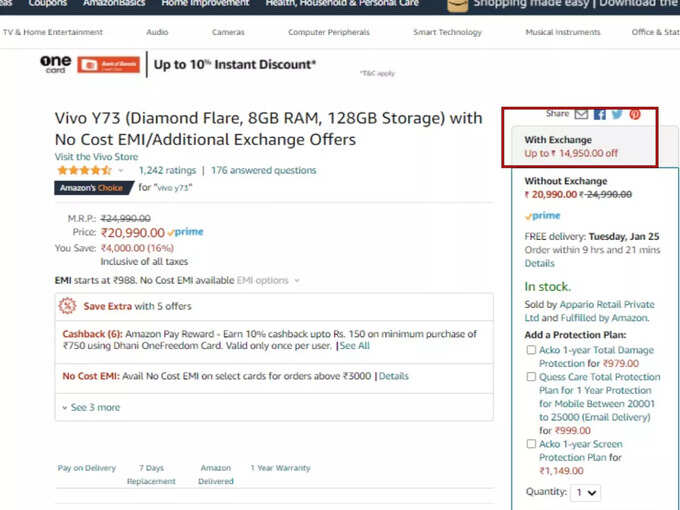 There is an exchange discount of up to Rs 14,950 on giving an old phone, if you get the full exchange value, then you can buy this phone from Amazon for Rs 6040 (Rs 20,990 (Handset price) – (minus) Rs 14,950 (exchange value) = 6040 You can buy it for Rs.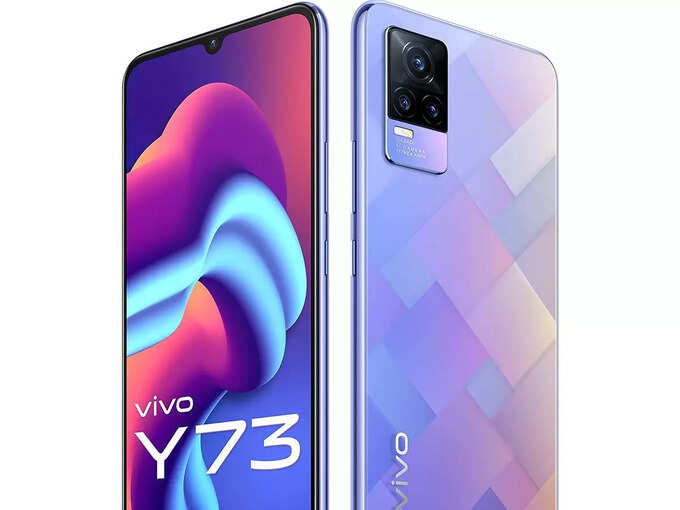 Vivo Mobiles under 20000: Check out these best deals (Photo- Amazon)
.