The premium smartphone market in China has undergone some changes. According to Counterpoint, in the second quarter, Vivo was able to increase sales by six times! True, in the same press release below it says that Vivo has grown by 91%, and it is not clear what the nuance is. Perhaps, in the case of a six-fold growth, the segment from $1,000 and above was meant.
In any case, Vivo broke into second place for the first time, displacing Huawei and taking 13% of the market. Apple, of course, remains the leader, and the company's share has only grown over the year: from 43% to 46%. Huawei dropped to third place with a share of 11% against 19% a year earlier.
The list of leaders also includes Honor with 9%, Xiaomi with 8% and Oppo, which also has 8% of the market.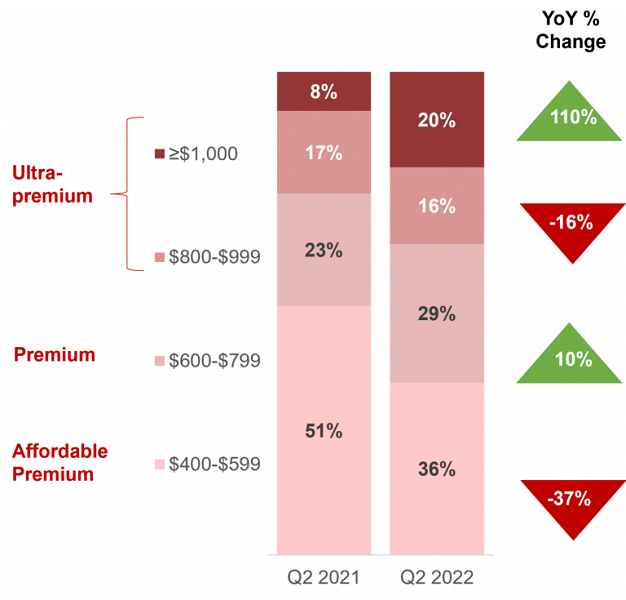 It is worth saying that analysts, speaking of the premium segment, mean smartphones with a price of $ 400 and above. In China, this segment now accounts for 33% of all sales. At the same time, as you can see in the diagram, this segment itself is divided into several, and the largest sales are expected to take place in the $400-600 segment, although the situation has changed a lot over the year.