Recently, a snowstorm on a highway in Virginia, USA, saw large traffic jams for an entire day, and some media outlets claimed that they were caused by discharged electric vehicles. In this regard, some bloggers have conducted their own experiments that refute this information.
The blogger said that in this traffic jam, he received information from two owners of electric vehicles, who noted that they had not suffered in any way in the traffic jam. One Tesla owner said she was stuck for 16 hours when she had 74%, and when she returned home, the charge was only down to 61%.
The owner of the Nissan LEAF said his 2012 car was locked for about 6 hours while using the seat heating feature, but only lost 15% of its battery capacity when he returned home.
To simulate the situation in traffic, the blogger used a 2020 Tesla Model X and 2021 Tesla Model Y to conduct experiments at temperatures around -9 ° C. The Model Y has an air conditioner with a heat pump, and the battery charge was 91% at the beginning of the experiment. The Model X has a traditional heater that is relatively more power hungry, with a starting battery charge of 90%.
The blogger set the temperature for heating the interior of both cars to 21 ° C. After 12 hours, the Model Y's charge had dropped from 91% to 58%, and the car consumed about 26.5 kWh of energy. The cost was $ 4.24. For the Model X, the charge level dropped from 90% to 47%, and the electricity bill was $ 6.88.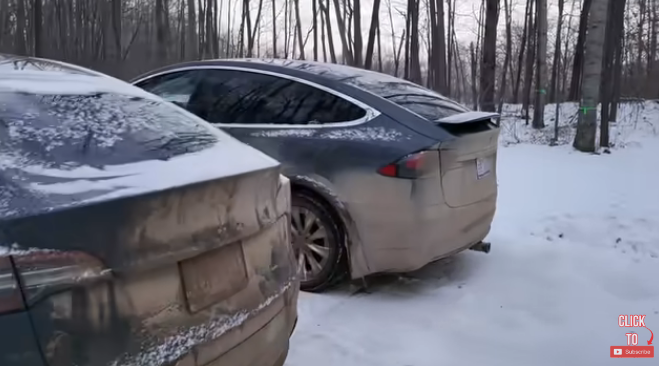 The blogger noted that when fully charged, even in conditions of large crowds of people and cars, the Model Y can maintain a temperature inside the cabin of 21 ° C for at least 36 hours, while the Model X can maintain it for 28 hours.