Sony has been claiming from day one that the PlayStation 5 console can be used both vertically and horizontally. However, the repair specialists stated that only a horizontal installation would be correct. Blogger 68Logic, who in 2010 owns a hardware repair shop in France, claims that vertical placement can be fatal for the console.
As it turned out, the problem may occur due to liquid metal (LM) in the cooling system. In theory, the processor and the heatsink of the cooling system are pressed very tightly against each other, so that the FCM cannot leak. However, practice has shown that sometimes this happens.
If the console is installed horizontally, then there are no consequences, since the liquid metal will remain in place even when heated and retain its properties. But when placed vertically, it can leak and get on other components of the system. It will also worsen the heat dissipation from the processor.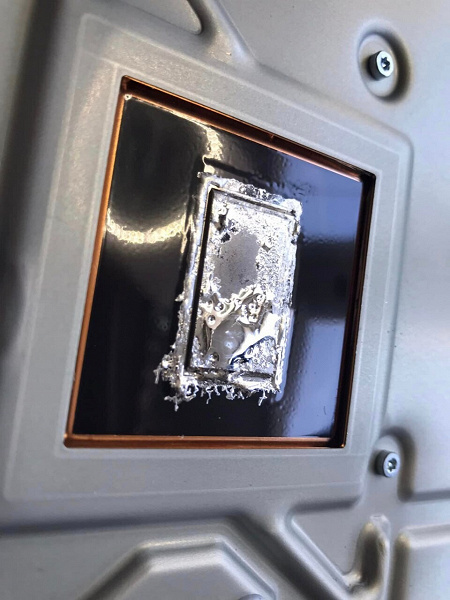 Because of this, there may be problems with overheating of the chip, increased power consumption, and so on. In addition, contact with the FCM on the board can lead to a short circuit.
Experts said that this is a flaw in the design of the console itself. There has been at least one recorded case of a PS5 standing upright in a box. At the same time, it was not unpacked, but after unpacking it could not be turned on.
It is not yet clear if this is a problem with all revisions of the console or only some. The company has not yet commented on the situation.