According to the Avtostat agency, the average price of a used car in Russia in January 2022 for the first time exceeded 1 million rubles and amounted to 1 million 49 thousand rubles. Since January 2021, used cars have risen in price in Russia by one and a half times.
As the graph shows, the rapid growth in prices for used cars in our country began in the fall of 2020. The increase in the price in the secondary market is spurred not only by inflation, but also by the lack of new cars from dealers, which is caused by a global shortage of semiconductor products. Only with the onset of shortages, many realized that the vast majority of cars today use a variety of microcircuits, which are sorely lacking not only in the automotive industry, but in all other industries.
New cars that appear in showrooms are put up for sale at inflated prices, which dealers try to explain by installing additional equipment at exorbitant prices. In these realities, Russians began to actively choose used cars. As a result of the increase in demand, prices began to rise actively.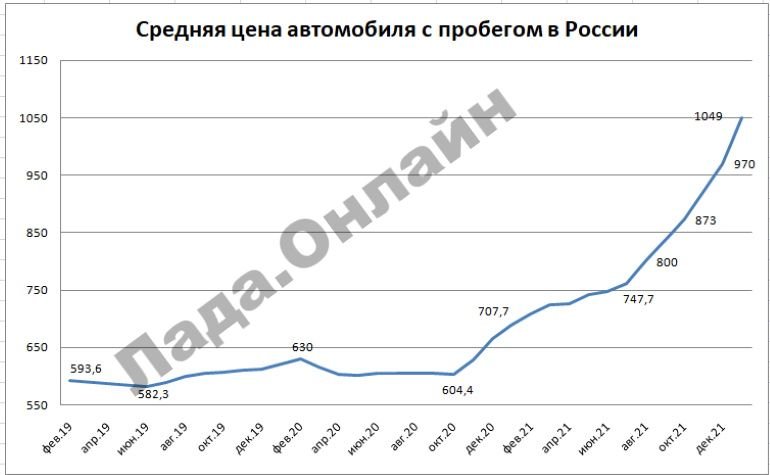 If, compared with December, the average price of used cars in Russia increased by 8% or 79 thousand rubles, then over the past year the increase was 52% or 361 thousand rubles.
.