AMD seems to be preparing two announcements at once regarding its Ryzen Threadripper processors. First, new ones await us. Threadripper 5000 on the Zen 3 architecture, and secondly, judging by the latest data, AMD decided to implement support for dual-processor configurations for the platform.
The network revealed the results of testing a PC with two Ryzen Threadripper Pro 3995WX, that is, in total we are talking about 128 cores, 256 threads and support for up to 4 TB of RAM! Since the new Threadrippers will retain the same socket as the current generation, there will clearly be similar solutions available for them too.
Recall that the Threadripper Pro line differs from the usual Threadripper in support of AMD Pro technology, an eight-channel RAM controller and an increased number of PCIe lanes. By the way, rumors suggest that the new Threadripper 5000 will only exist as Pro models.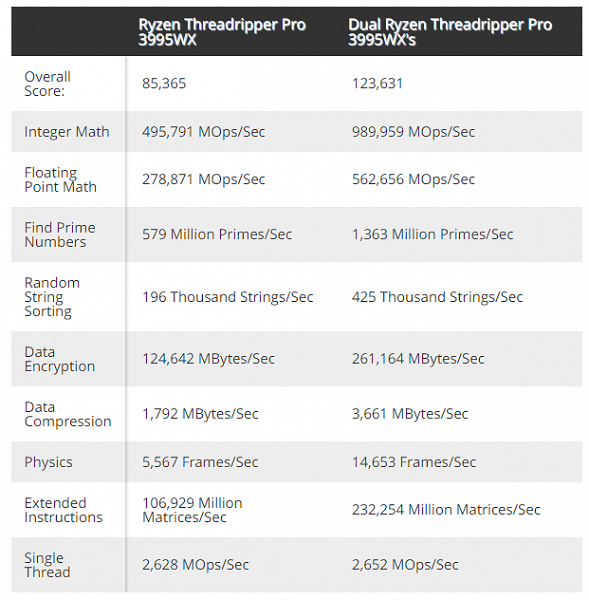 Returning to the new products, the test results of a dual-processor system with Ryzen Threadripper Pro 3995WX showed an advantage over one such CPU by an average of 44%. Of course, as always, the gain depends on the optimization of specific software.
.