UserBenchmark compared the performance of two not yet officially released processors – the base 6-core AMD Ryzen 5 7600X and the top 24-core Intel Core i9-13900. It turned out that AMD's budget CPU even outperforms Intel's flagship CPU – in the event that we are talking about single-core (or, based on the characteristics of the test, low-core) performance.
In a single-threaded test, the Ryzen 5 7600X was 14% faster. And even 4-core performance is also, in the case of this CPU, higher. Of course, the Core i9-13900 takes its toll in the multi-threaded test, where its performance is already 22% higher, but this is not surprising.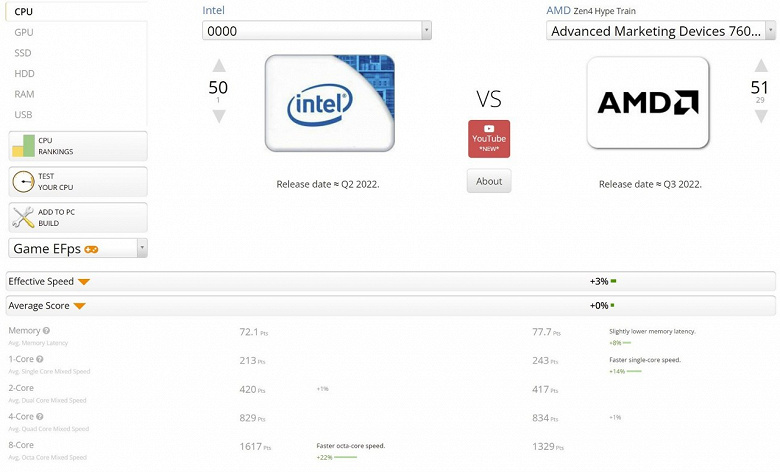 UserBenchmark is, of course, not at all the application that allows you to objectively evaluate CPU performance, but you might think that if the budget Ryzen 5 7600X is able to compete with the top-end Core i9-13900, then the Ryzen 9 7950X can completely defeat the Intel flagship. It is also obvious that the Ryzen 5 7600X at a price of about $ 200 (this is a predicted cost) will prove to be a good option for inexpensive gaming PCs, as, in fact, it was with its predecessors.