China has published high-quality images of the promising crossover Exeed Yaoguang, formerly known as AtlantiX. What Yaoguang will be called outside of China is not yet clear, but for convenience, it will be called AtlantiX.
The car is built on the proprietary M3X platform. Dimensions are 4781 x 1920 x 1671 mm with a wheelbase of 2815 mm. It is interesting that for the car they will offer as many as three wheel options with tires of dimensions 215/55 R18, 235/55 R19 and 245/50 R20. Of the characteristic design elements of AtlantiX, one can note the "floating" roof and the handles hidden in the door.
The images show the interior of AtlantiX for the first time. There are two screens with a diagonal of 12.3 inches (they are covered with a common curved glass, which creates the illusion of one common display), a wide and high central tunnel, a two-spoke steering wheel with a truncated rim. On the central panel – a minimum of physical buttons and a platform with wireless charging. A large panoramic roof will already be in the database.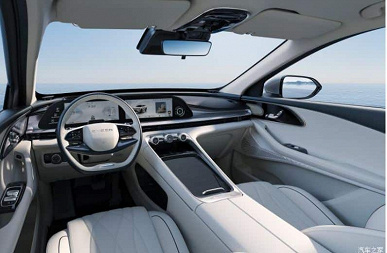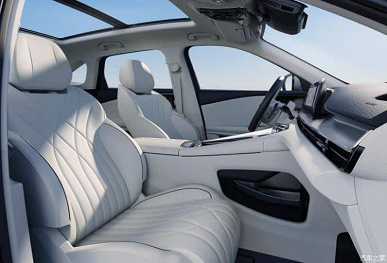 The AtlantiX will be powered by a 2.0-liter turbocharged engine with 261 hp. Consumption, measured according to the WLTC method, will be 7.6 liters per 100 kilometers. The engine will be mated to an 8-speed automatic transmission. The drive is full with seven driving modes, later they promise to release a plug-in hybrid option.
The launch of AtlantiX in production in China will take place on November 18, the start of sales – before the end of the year. In Russia, the novelty may appear next year.