Elon Musk announced on Twitter that the system will remove all obsolete blue checkmarks, as users received them in a "corrupt" way.
"Within a few months, we will remove all obsolete blue checkmarks. The principle by which they were handed out was corrupt and ridiculous", Musk replied to one of the users. The fact is that such checkmarks were previously issued only to some users – usually they were celebrities, VIPs, and so on.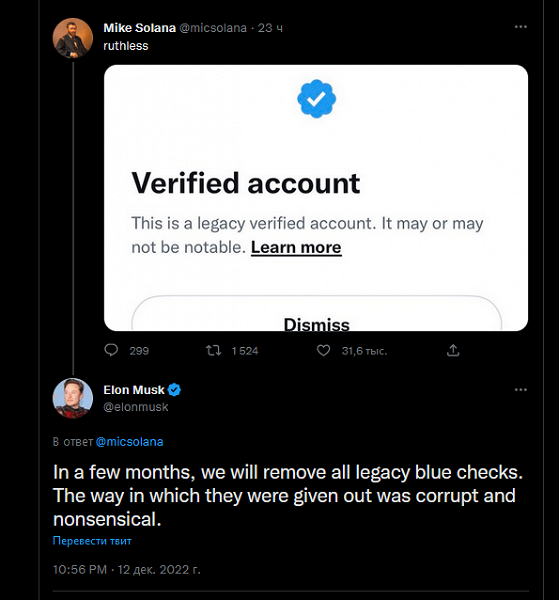 After this change, the blue checkmark will only be available as part of the $8 Twitter Blue monthly subscription on Android or on the website (and $11 on iOS). Residents of the United States, Canada, Australia, New Zealand and the United Kingdom can already subscribe. The system will verify accounts that are older than 90 days. In the future, other checkmarks will appear – gold for companies and gray for government agencies.
In addition, the Twitter base will soon be cleaned of "dead" accounts. It is planned to remove about 1.5 billion abandoned accounts.