Jishuo has introduced a transparent back panel for the Steam Deck portable console.
It changes the standard back panel while also offering three sets of additional buttons. The kit includes thermal paste and a complete set of screws and tools to replace the original panel.
The creators of the accessory claim that this set will give the Steam Deck a more technological and attractive look, as well as make the internal stuffing of the console visible.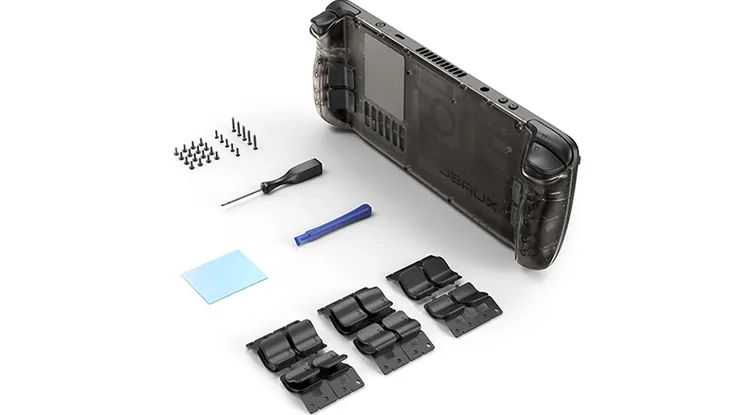 A matching kit is offered for $30.