Sollers announced the launch of sales of Atlant and Argo commercial vehicles, the production of which began at the end of November. They assemble cars at the site that was previously used to assemble the Ford Transit. But Ford completely left Russia, and the Chinese came: Atlant and Argo are renamed commercial cars of the Chinese JAC. The one that ships car kits for assembling new Moskvich.
I must say that prices by today's standards are democratic: for Sollers Argo they ask from 2.56 million rubles, the cost of Sollers Atlant starts at 2.904 million rubles. At the same time, the state program of preferential leasing applies to both models.
"Argo" is equipped with a gasoline engine with a capacity of 147 liters. With. Or diesel power 130 hp. In the first case, the gearbox is mechanical 5-speed, in the second – also mechanical, but already 6-speed. The Argo database includes ABS, ASR, ESC systems, driver and passenger airbags, cruise control, rear parking sensors, liquid heater, heated seats, electric heating of the fuel filter, central locking, an audio system with MP3 support.
For Atlanta, only diesel engines are offered: with a volume of 2.7 liters and a power of 150 liters. With. And with a volume of 1.9 liters and a capacity of 139 liters. With. Gearbox – 6-speed. The standard equipment of Atlanta includes the same ABS, ASR, ESC systems and airbags for the driver and front passenger, central locking, rear parking sensors, power windows and power mirrors, an audio system.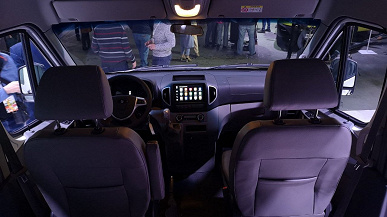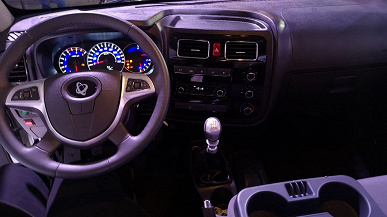 Sollers has already started the process of engine localization for these models. So far – diesel, but there are plans to localize gasoline. Interestingly, in the future, Atlant may also receive all-wheel drive, while Argo will have a double cab.