AMD yesterday introduced the first video cards of the Radeon RX 7000 line which will be released in December. But besides this, the company also announced FSR 3 technology.
There are few details about this development yet. AMD says that FSR 3 also includes Fluid Motion Frame technology, and as a result, FSR 3 should provide a twofold increase in performance compared to FSR 2. In fact, the company even ran a demo based on Unreal Engine 5, where with FSR 2 the frame rate was about 60 fps, and the activation of FSR 3 increased it to 112 fps.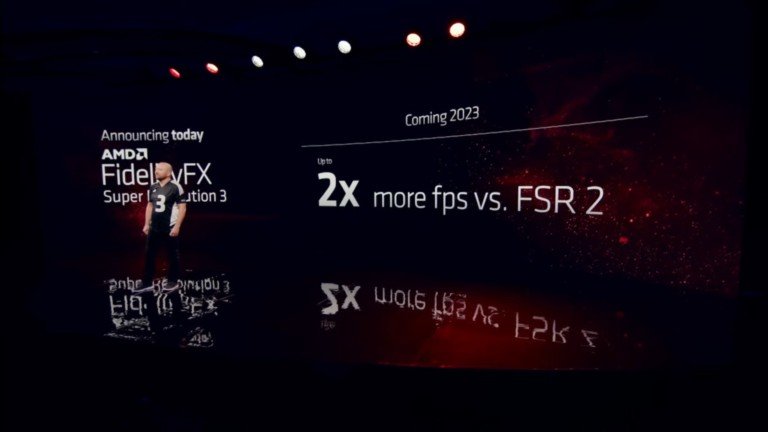 Thus, in terms of efficiency, FSR 3 will compete with DLSS 3, but it is not clear which technology is at the heart of AMD's development. The company will reveal details later, and FSR 3 itself will become available sometime next year.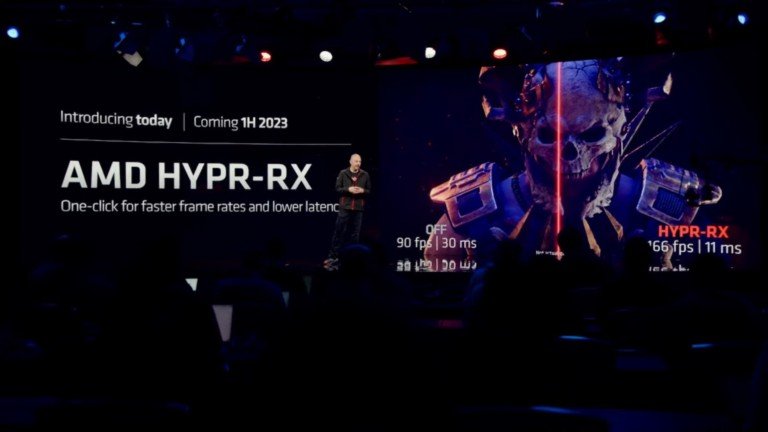 In addition, AMD introduced HYPR-RX. This is also a technology to improve performance, and at the same time reduce latency. During the demo in Dying Light 2, the frame rate when HYPR-RX was activated increased from 90 fps to 166 fps, and the latency decreased from 30 ms to 11 ms. Apparently, in this case we are not even talking about technology, but about a new mode of operation. AMD says that HYPR-RX allows one-button activation of proprietary Radeon Anti-Lag, Radeon Boost and Radeon Super Resolution technologies, which will lead to increased performance and reduced latency. But keep in mind that the latter (RSR) does not provide FSR or DLSS level quality, so performance gains come at the cost of reduced image quality.
HYPR-RX will also appear next year, but AMD at least specifies that in the first half.