The Tinkoff Bank team announced a significant expansion of the coverage of the Tinkoff ID authorization service. Now it has become available not only for individuals, but also for legal entities.
As the developers note, authorization using Tinkoff ID for legal entities is available to all users with a personal account in Tinkoff Business.
Any company that works with businesses and individual entrepreneurs can connect Tinkoff ID for legal entities on the website or in the application. You do not need to be a Tinkoff customer for this. The first company to connect the service was the hh.ru online recruiting platform in Russia.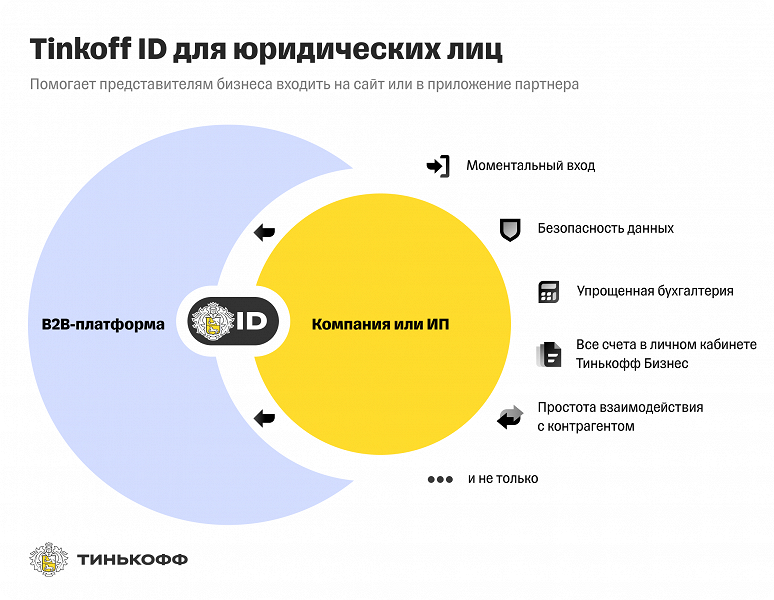 Among the advantages of Tinkoff ID is the ability to automatically account. Tinkoff ID automatically provides extended information about clients, such as current account, BIC, TIN and other data that is needed for issuing documents.