Apple has already recorded a presentation of the iPhone 14 line of smartphones, which is expected to take place tomorrow. Although it was previously reported that the iPhone 14 will be shown live, according to new data, the presentation was still recorded in advance.
Sources have published a photo from the presentation, in which Tim Cook presents the iPhone 14 Pro. The photo confirms what we already knew thanks to numerous leaks.
The new standard color for the iPhone 14 Pro will be purple, and there will be two notches at the top center of the screen. According to previous data, the purple color of the iPhone 14 Pro will have a gradient effect, that is, depending on the lighting conditions from different angles, the hue will change up to blue.
As for the "exclamation point" screen some people call cutting boardthis design will mark the end of the notch, which has been used in the series since the release of the iPhone X in 2017.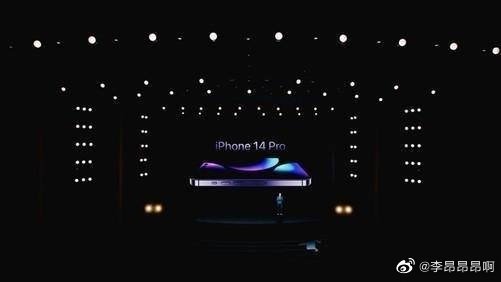 A day before the alleged announcement of the iPhone 14 series smartphones, Tianfeng International Securities analyst Ming-Chi Kuo stated that the price of all iPhone 14 models will increase by an average of 15% compared to the iPhone 13 seriesand the average selling price of the line will be from 1000 to 1050 dollars.
Also on the web photos of official protective cases for iPhone 14 series smartphones have appeared.