Meta launches its short video service Reels on Facebook worldwide. The TikTok clone is now available through social media apps for iOS and Android in over 150 countries. In addition to expanding access to Reels, the social media giant will add new features to the service and offer new advertising opportunities on the platform.
Facebook Reels users will be able to remix other people's videos and upload videos up to 60 seconds long, just like Instagram Reels. They will also be able to save draft versions of videos without publishing them. In addition, Meta will be adding new video trimming tools in the coming months, which the company says will "make it easier for creators posting live or pre-recorded videos to test different formats . "
Meta will also add more ads to the service to monetize content. Users will be able to place translucent advertising banners in their videos, which will be located at the bottom of the video, and static advertising stickers, which can be placed anywhere on the screen. Meta will also provide content creators in nearly every country with access to an auto-advertising program and paid stars that subscribers can purchase to financially reward their favorite creators.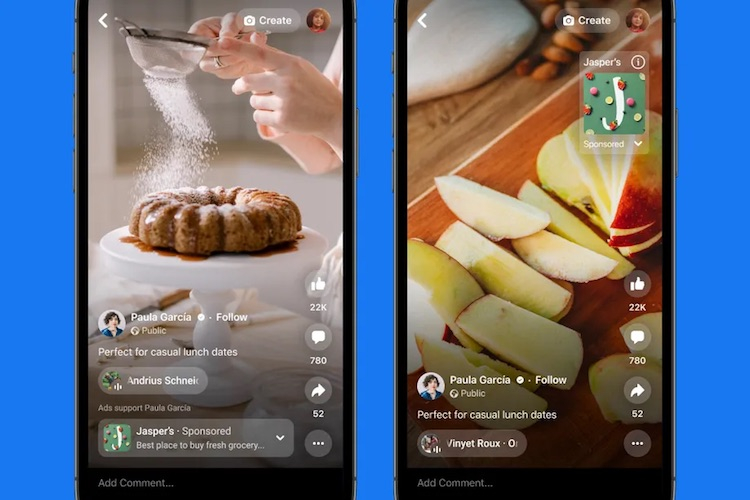 Meta says that in the coming weeks, users will be able to share videos in more places on Facebook, including in Stories and the social network's Watch tab.