AMD has already released its Ryzen 7000 processors, but the lineup is far from complete. Among others, we are waiting for the 7000X3D models with V-Cache memory. According to the authors of QuasarZone, such CPUs should be presented in January 2023. Probably at CES 2023, as mentioned earlier.
The source reports that we are still waiting for not two models, but three: Ryzen 9 7950X3D, Ryzen 9 7900X3D and Ryzen 7 7800X3D. The number of cores will not change relative to current models, that is, it will be 16, 12 and 8, respectively. Unfortunately, it is still unknown what size chips AMD will use. So far, various sources believe that the company will keep the amount of 64 MB, which means that the older stipulated CPUs will have 192 MB of L3 cache, and the Ryzen 7 7800X3D will offer 96 MB.
Interestingly, the frequencies of such processors will allegedly be either close to, or generally identical to, conventional models. Recall that the Ryzen 7 5800X3D has a base frequency of 400 MHz lower than the Ryzen 7 5800X, and a maximum of 200 MHz lower. In addition, all the rumors say that the new items will support overclocking.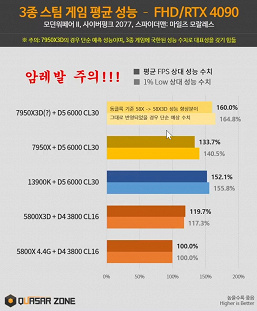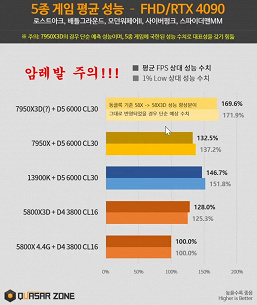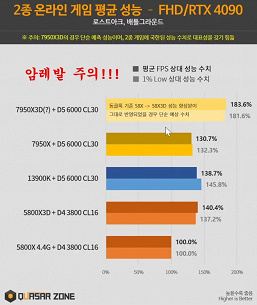 There are also, apparently, predictable test results. The source probably took the boost that the Ryzen 7 5800X3D provides relative to the regular version and projected it onto the Ryzen 9 7950X3D. In any case, such results can only be considered in terms of probability.