Overclocker Roman Hartung, known by the nickname der8auer, opened the vapor chamber of the Radeon RX 7900 XTX in an attempt to deal with the cause of excessive GPU heating of the video card, which AMD itself and its partners are now investigating. Alas, the new video of the overclocker and the images below do not shed any light on the causes of the problem, but at least we have the opportunity to evaluate how the vapor chamber of the video card works.
The pictures clearly show the internal structure of the evaporation chamber with "support pillars" and places where the liquid should evaporate under the influence of heat from the GPU and memory chips. The system is assembled well (the evaporation chamber of the reference version was opened), and no bottlenecks or weaknesses were noticed in its execution.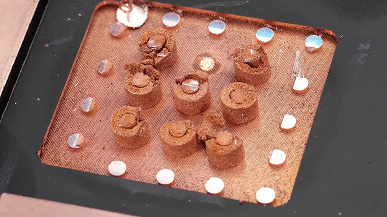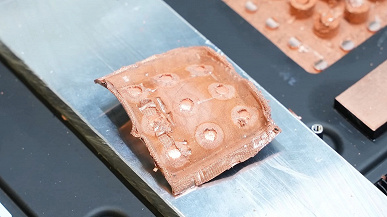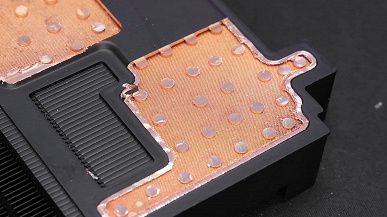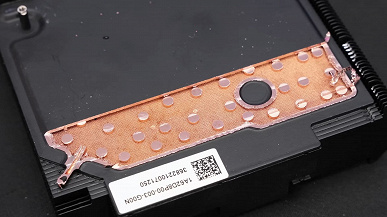 There is an assumption that high (up to 110 °C) heating is due not to some defect of the evaporation chamber itself, but to its filling. Maybe it's a lack of fluid. Moreover, this shortage can be quite small: even a deficit of several milliliters can lead to high GPU heating.