We have already seen the capabilities of the Hasselblad 2.0 mobile camera (using the OnePlus 10 Pro as an example), and we will soon see what the brand new Zeiss camera is capable of as part of the flagship Vivo X80. In the meantime, you can look at this camera itself – the first official teaser of the Vivo X80 Pro has been published on the Web (this is clearly a scan or photo of printed advertising material).
The fact that this is the X80 Pro, and not the basic X80, is indicated by the presence of four sensors – the periscope module is moved beyond the camera unit, and it will not be in the Vivo X80. But a completely new Samsung GNV sensor, apparently, will become common to all models in the series. According to the latest data, the GNV will be an improved version of the 50-megapixel Samsung GN1 sensor, but it is not yet clear whether it was finalized by Vivo itself, or both companies worked on it. In any case, the GNV sensor will be exclusive to Vivo for at least some time. Chinese sources are already speculating that the Zeiss camera in the Vivo X80 could give smartphones the lead in the DxOMark ranking.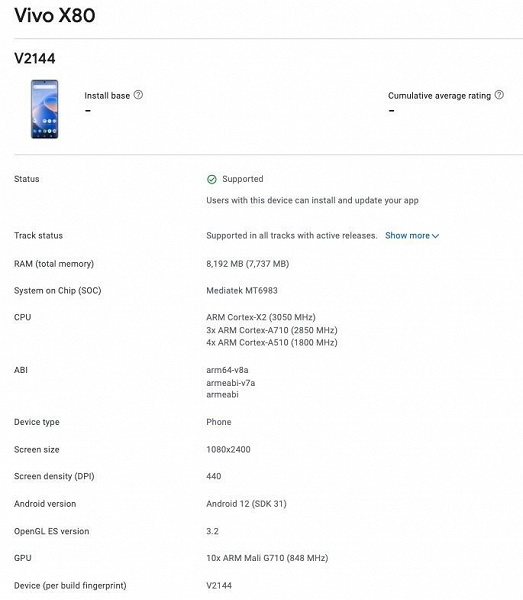 Vivo X80 has already been spotted in the Google Play Console. The smartphone is built on the Dimensity 9000 SoC, has 8 GB of RAM and runs on Android 12. Standing a step above the Vivo X80 Pro and Vivo X80 Pro +, most likely, they will receive Soc Snapdragon 8 Gen 1 and 12 GB of RAM.