India is breaking all records for smartphone explosions this year. The other day we wrote about the incident with OnePlus Nord 2, and now one of the users reported the explosion of the Poco M3. At the same time, the smartphone was only four months old.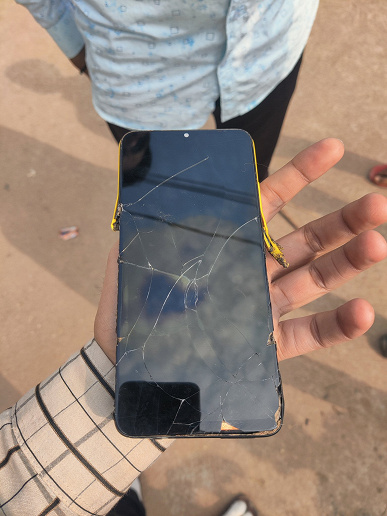 The owner of the device, Subhan Khan, stated that his Poco M3 exploded unexpectedly while just lying on the table. That is, at that time it was not used, and, apparently, the charger was not connected. As you can see in the photo, the area that houses the battery has been destroyed, but overall, among the other smartphones that exploded in India this year, this Poco M3 has suffered the least. Although, of course, it cannot be repaired or restored.
A frustrated user commented on the incident rather emotionally on Twitter, calling Poco a company with «the worst service and quality control "… Representatives of the brand have already contacted Subhan Khan to find out the reasons for the incident.