The other day someone accidentally (or not) forgot their smartwatch Google Pixel Watch in a restaurant, thanks to which we finally got to see what the device looks like.
Now the lucky man, whose friend found the watch, decided to wear the watch after all. And he claims it's the most comfortable smartwatch he's ever worn, and that he gets the impression that it's not on his wrist at all.
Most importantly, this is the most comfortable watch I have ever worn. They seem to be much thinner than one would expect from their dimensions. Compared to my Galaxy Watch, it seems that they are not on my arm at all. And, a big plus, the crown doesn't hit the back of my hand when I bend my wrist back or type, which drives me crazy on other watches.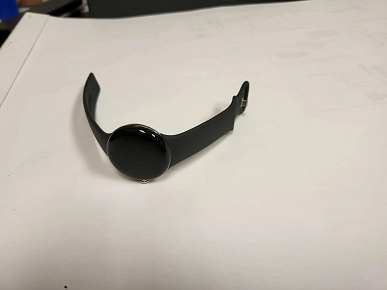 The watch measures 14mm thick and weighs 36g. The strap is 20mm wide. Unfortunately, the copy found is in a non-working state, so nothing can be said about the software at the moment. But it should be Wear OS 3.0 already known to us.
Recall that the Pixel Watch is expected to be presented in May at Google I/O.