Inoi – until recently, a Russian brand of smartphones and Chinese-made push-button phones – now positions itself as Estonian and left the Russian Federation. This is reported by the publication "Kommersant".
According to sources, the Russian brand of phones Inoi (OOO "Other"), owned by the former co-owner of the IT distributor VVP Group (acts as the official supplier of the brand) Sergey Fomin, left the country. A representative of the brand said that the company "does not comment in the Russian Federation, since it is Estonian." Inoi's departure was confirmed by a source close to the company. According to him, it happened about a month ago.
On the official website of the phone manufacturer, there are no regions of Russia and Belarus that were previously present there, instead the flag of the CIS is used.
The Russian flag disappeared from the Inoi website between March 31 and September 5, archival copies on the Wayback Machine show. Inoi devices are still on sale in Eldorado, Citylink, Beeline and other stores. These companies declined to comment.
VVP Group started working in Russia in 1993. In addition to Inoi, its portfolio includes smartphone brands Samsung, Nokia, Oppo, Infinix, Xiaomi, according to the company's website. The main legal entity of the group is Distribution Center LLC. The company's revenue in 2021 amounted to 4.9 billion rubles, net profit – 53 million rubles. Revenue and profit of Inoy LLC in 2021 amounted to 749 million rubles. and 3 million rubles. respectively.
On October 3, Mr. Fomin bought a 100% stake in the Bayon hardware store, whose trademark is registered in Estonia, follows from SPARK-Interfax data.
The official website of the VVP Group also lacks information about a representative office in Russia, the site map leads to the page of Kazakhstan and Uzbekistan.
The first smartphone based on the Russian Sailfish Mobile OS was created under the Inoi brand in 2017 (later renamed Aurora), the devices were planned to be delivered to the corporate segment, but sales did not achieve noticeable results and the brand decided to switch to Chinese-made Android smartphones. A year later, Inoi became the leader in deliveries of budget phones to Russia. In 2019, VVP Group competed with Merlion in a tender for the supply of tablets to Aurora for the All-Russian Population Census, but later the repeated tender was won by Aquarius.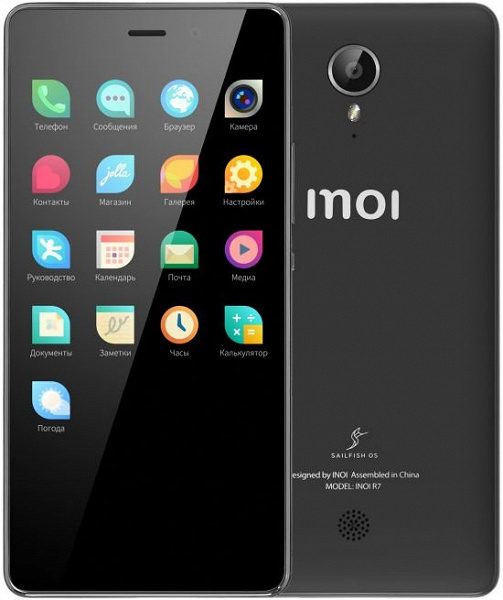 Push-button phones from Inoi for the nine months of 2022 in Russia took eighth place in their segment with a market share of 5.9% in unit sales, for the same period last year the figure was 3.1%, follows from Marvel Distribution data. Deliveries of low-cost smartphones to Russia decreased in the first half of the year
Inoi's departure from Russia will not affect the market as a whole, since the company's share was minimal, says Denis Kuskov, CEO of TelecomDaily. Another question, the expert emphasizes, is how Inoi will distribute products outside of Russia: in Estonia, for example, "sales, if they grow, will grow very slowly." Mr. Kuskov notes that formally the Russian brand of phones leaves the country for the first time. The reason, in his opinion, may be the desire "to distance themselves from the military operation in Ukraine in order to avoid problems with foreign partners and supplies."