Meta (recognized as an extremist organization in the Russian Federation) – the parent company of Facebook and Instagram, is developing a new line of work for itself as an offline retail store.
On Monday, Meta announced the opening of the Meta Store, which will be the company's first attempt to sell its physical products, including virtual reality headset Quest 2 and Portal video call devicedirectly to buyers.
For a wide range of customers, the store will open its doors on May 9. The move would also be as an attempt to educate consumers about Meta's plans for the so-called "Metaverse" – a sci-fi concept that envisions an essentially immersive version of the Internet that the company spent billions of dollars on last year through Facebook Reality. Labs.
The store will also offer demos Ray-Ban Stories smart glasses, which were designed with Ray-Ban. But according to Meta, customers who want to buy them will be directed to Ray-Ban's website to place an order directly from the store.
"Meta Store will help people make that connection to how our products can be the gateway to the Metaverse of the future," Meta Store CEO Martin Gilliard said in a blog post.
Unlike, say, offline Apple Stores, there will only be one Meta Store for now, and it will be based on the company's Burlingame, California campus (namely, 322 Airport Boulevard).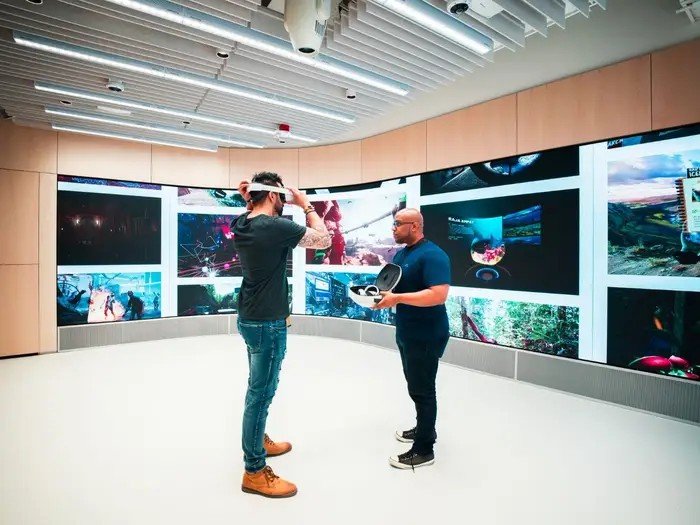 Meta is the latest major tech company to open a retail store to showcase its hardware. Google opened one such store in New York last year. Microsoft closed its 83 stores in 2020 but reformatted some of them as "experience centers" and began selling some of its products there again in 2021. What to say about Apple, which has been doing hundreds of its stores for many years as part of its core business.
Meta is currently the leader in the small but rapidly growing VR headset market. Technology market researcher IDC estimates nearly 11 million VR headsets sold in 2021 , which is 96% more than 5.6 million sold a year earlier. According to Research Manager Jitesh Ubrani, the Meta Quest 2 headset accounted for 80% of those shipments last year.