Viral Photo: People love humans and animals very much, but do you love your non-living thing. Yes, a woman fell in love with a toy.
A female aviation worker did a unique job. He loved something you can't even imagine. It can be said that the girl has crossed all her limits in love. The girl took her love for airplanes to the next level. Why were you surprised? For the time being, she claimed that she fell in love with a toy plane for the first time. Aviation worker said that this is my best friend till date. A woman named Sandra also kisses her toy plane and wishes her good morning and good night.
Was called at this price to my house
A 28-year-old woman from Budapest, Hungary, Sandra started her romance with the toy in January. She affectionately calls it Luffancs and bought it online for £600 (approximately Rs 60,796). Sandra told the Mirror, 'I don't know why I love him, I only know that I like him very much.'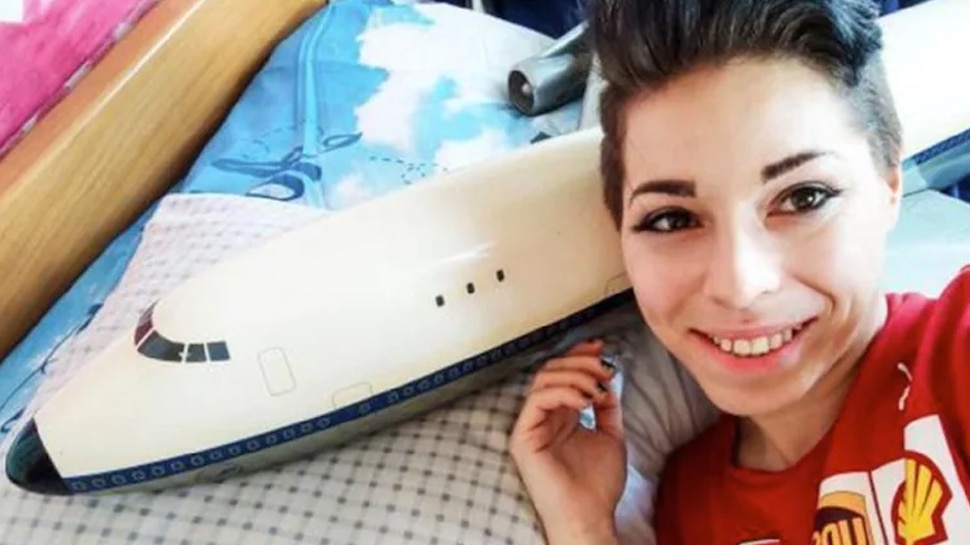 Morning and evening only spends time with the plane
The girl said, 'She is very beautiful and touches my soul. It is the first thing I see in the morning and the last thing when I sleep. I don't have any better way than this. According to a report in the Mirror, Sandra fell in love for the first time at the age of three. Throughout his teen years he dreamed of working with planes.
After the breakup, the girl fell in love with the plane
In the year 2021, Sandra got a job in the aviation industry, but after the breakup last year, Sandra decided to get into a relationship with Toy Plane. She also claimed that she really fell in love for the first time and that Lufanx is her best partner ever. Sandra further said, 'I have never felt like this with a partner before. For the first time in my life I am in love. I've always loved planes, more than any human. If I go away on weekends, I try to take her with me. He is always there for me.