Aqara has launched the Smart Door Lock A100 Pro, which is the first such gadget in China to support Apple Home Key. This means it can be unlocked with an iPhone without touching the surface of the door.
Aqara A100 Pro smart door lock supports 7 unlock methods, including fingerprint, password, Bluetooth, NFC, emergency key, time-based password and HomeKit. The fingerprint scanner is characterized by a recognition rate of up to 98.6%.
To further enhance security, the A100 Pro also features an electromagnetic shield design and a door lock handle inside. Its main chip is located in such a way that it cannot be damaged from the front side.
To use your A100 Pro with an Apple device, simply add a padlock to the Family app and a card will be generated for it in the Apple Wallet app. The door lock can then be unlocked by simply holding your iPhone or Apple Watch close to it.
There are several requirements for supported devices: iPhone XS or newer updated to iOS 15 or later; Apple Watch Series 4 or later with watchOS 8 or later.
Aqara A100 Pro runs on 8 AA batteries and has a battery life of up to 540 days. The smart door lock also supports smart home platform access.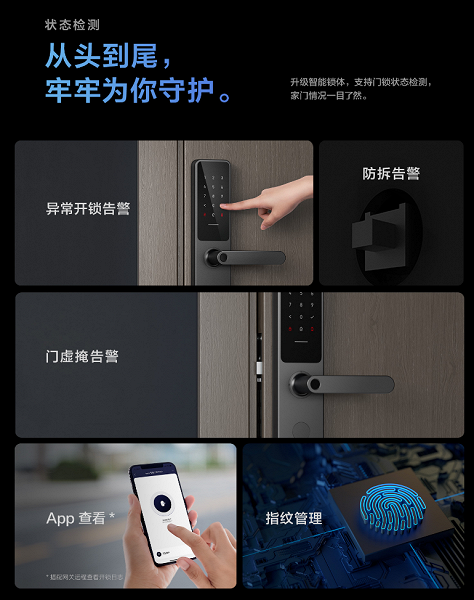 The price is 360 dollars.