The new Exeed AtlantiX crossover garnered just over 6,000 pre-orders in its first week, which is a frankly weak result, China Cars reports.
Reception of pre-orders opened last week. At that time, a price range for a new car was indicated, which ranges from 24.3 to 31.5 thousand dollars.
If in the first minute the car was ordered by 326 customers, then in total for the first week 6012 pre-orders were issued. Age of 70% of buyers is from 25 to 40 years.
For comparison, we can recall that in the first day more than 22 thousand pre-orders for the Xpeng G9 electric car were issued. And the Tank 500 SUV was ordered by 23,000 people within an hour.
It also became known that Chinese users did not like it. Many are unhappy with the lack of a familiar automatic transmission. They also criticized the appearance and too aggressive marketing, they say, Exeed praises the new car too much.
It is built on the M3X platform, Exeed AtlantiX dimensions are 4781 x 1920 x 1671 mm with a wheelbase of 2815 mm. A 261-horsepower 2-liter engine is paired with a 7-speed "robot", an all-wheel drive version is available.
Those who pre-ordered the Exeed AtlantiX in China will receive their machines early this year. At the same time, it is officially confirmed that the car will also be released in Russia.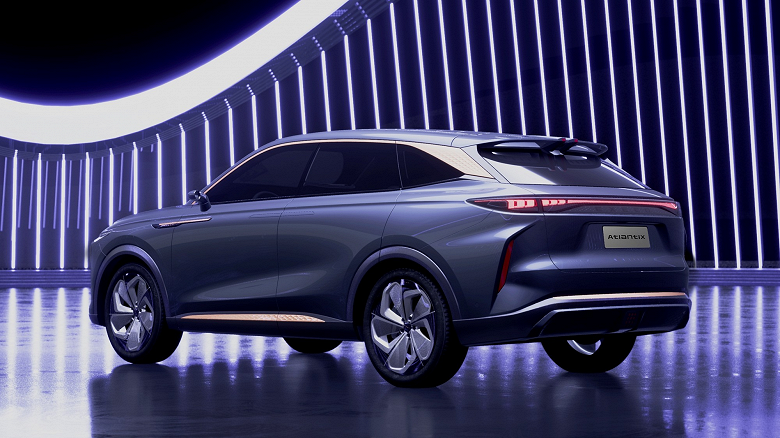 "Chinese cars" suggest that the price of a car in our country could be 5 million rubles.