A powerful frame SUV Jetour T-1 from a division of Chery, which was a concept car at the beginning of the year, is now being prepared for release.
The Jetour T-1 gets a hardcore SUV design with wide wheel arches, scalloped shapes, high ground clearance, retractable door handles and a drone platform on the roof. However, it is possible that before the car enters the market, the design will change.
The salon has not yet been shown live, but the concepts show a large "floating" screen of the center console, a hexagonal steering wheel and large air vents. The length of the 5-seater version is 4.8 meters. A 7-seater T-1 will have a body length of 4.95 meters. Its main competitors are the Ford Bronco, Tank 300, Land Rover Defender and other similar vehicles.
This SUV uses Chery's Kungpeng platform. It opens up access to as many as 6 equipment options: exclusively with an internal combustion engine, rechargeable, traditional and sequential hybrid, pure electric car and even a hydrogen car. For the plug-in hybrid variant, Jetour has promised fuel consumption of 1 l/100 km and a range of 1,000 km.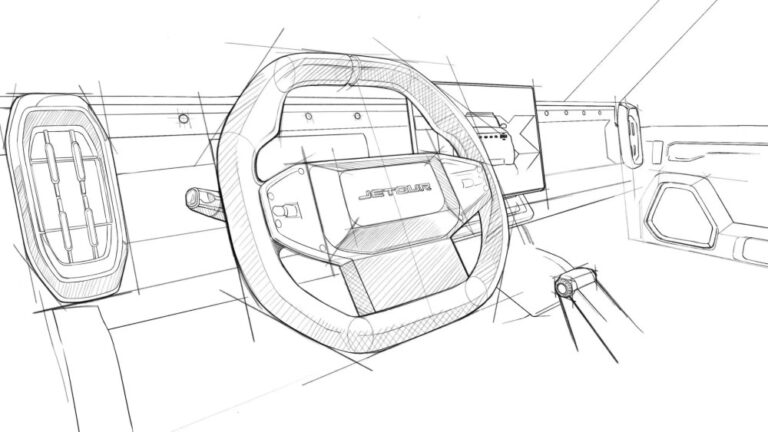 An intelligent all-wheel drive system and adaptive suspension will be available for the SUV. Its power plant will be based on 1.6- and 2-liter ACTECO engines. In the future, Jetour will introduce a whole series of SUVs. T-1 will be joined by T-2 and T-3 vehicles.
Jetour recently announced that Japan, Brazil, Mexico, Russia and Kazakhstan are among its future markets. This suggests that the Jetour T-1 SUV has great chances to enter our market.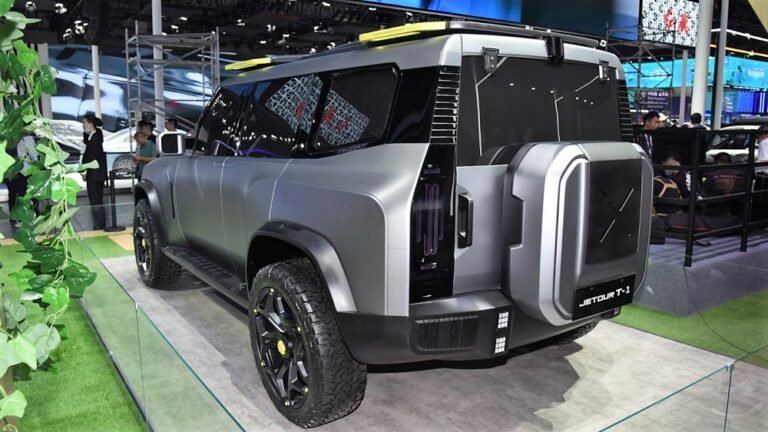 It will be released in China in the third quarter of 2023.