Highlights
Worldwide craze for Tesla cars
The look-features of these electric cars are great
Tesla cars battery range and speed are also good
Tesla Car Owners In India: The craze for Tesla cars around the world is worth seeing. In the countries where Tesla cars are sold, it is easy for the people of that country to buy different great electric cars of Tesla, but in countries where Tesla has not yet officially entered, Tesla cars are imported from America. are going India is also one such country, where Tesla cars may not have been launched, but there are definitely Tesla car owners here.
By now you must have understood that we are talking about Indians who have Tesla cars in India and this list includes businessmen like Prashant Ruia and Mukesh Ambani as well as actors like Ritesh Deshmukh, who own Tesla cars in India. are being used. So let us tell you today which Tesla cars do Indians have and what are their prices? Also, it will also tell that which will be the first Tesla car to be launched in India soon?
Tesla special honor in India
Essar Group CEO Prashant Ruia, who owns a Tesla Model X, was among the first to buy a Tesla car in India. The blue color Tesla Model X price in India including taxes is around Rs 2 crore. Equipped with 2 electric motors, this cool car can accelerate from 0-100 kmph in just 3.8 seconds, while its battery range is up to 490 km on a single charge. Bollywood actor Riteish Deshmukh also owns a Tesla Model X car, which has been gifted to him by his wife Genelia. Riteish Deshmukh is often seen with his Tesla car. Actress Pooja Batra also has a Tesla car, which she drives in America.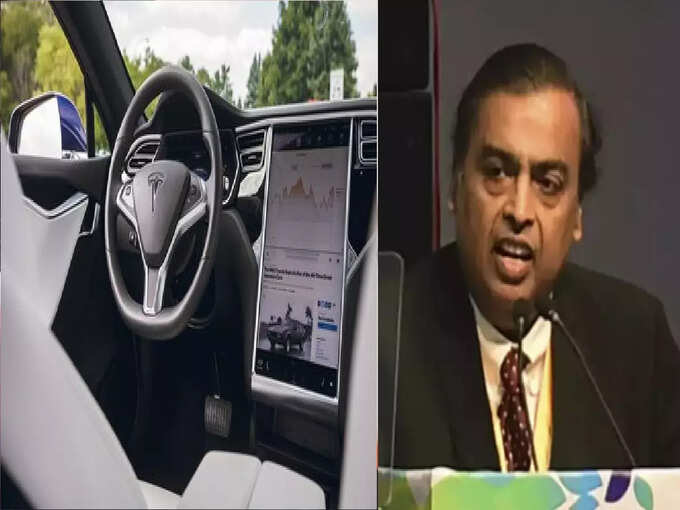 The first Tesla car to be launched in India this year
Mukesh Ambani, the richest man from India, also owns a Tesla car and has a Tesla Model S 100D car. Tesla Model S 100D is priced at Rs 1.5 crore including taxes. The car has a top speed of up to 250 kmph and a battery range of up to 495 km on a single charge. You can drive this car at a speed of 0-100 kmph in just 4.3 seconds. Let us tell you that Tesla cars are under testing in India since last year and Tesla Model 3 can be launched here first, which can cost around Rs 60 lakhs. More details of Tesla's upcoming cars in India will be revealed in the coming times.