Tops 5 Tabs: Like smartphones, Tabs have also started to be used extensively in recent times. The demand for tablets in the digital market is increasing again. Considering the growing demand and usage of tablets, Nokia, Samsung, Chinese brands along with are continuously launching their tablets in the Indian market. In the last 2-3 weeks, several tablets have been launched. Which comes with good features at a low price. If you too are looking for a tablet with good features and great battery life in a budget of 20k, then this is the information for you. Today we are going to tell you about five best tablets under Rs 20 thousand. This list of best tablets includes Oppo Pad Air, Nokia T10, Samsung Galaxy Tab A8. Let's know the features, price and specifications of the top-5 tablets.
Lenovo Tab K10
Lenovo Tab K10: Lenovo Tab K10 : The Lenovo Tab K10 features a 10.3-inch Full HD TDDI display and a MediaTek Helio P22T processor. Lenovo Tab K10 has 4 GB LPDDR4x RAM and 128 GB storage. The storage of the tablet can be expanded with the help of Micro SD card. Lenovo Tab K10 gets a 7500 mAh battery. The tablet has an 8-megapixel rear and a 5-megapixel selfie camera. Lenovo Tab K10 is priced at Rs 14,999 for 3 GB RAM and 32 GB storage.
Nokia T10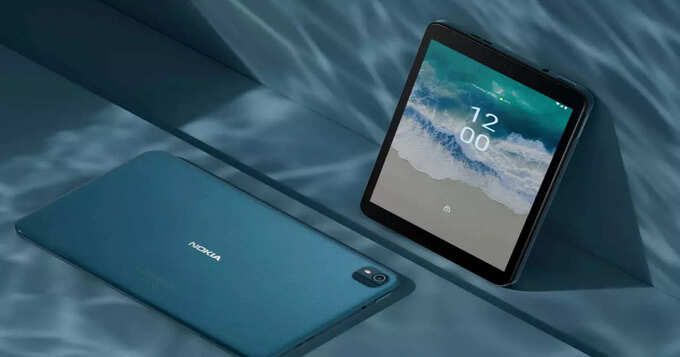 Nokia T10: The Nokia T10 comes with Android 12 and has an 8-megapixel primary camera and a 2-megapixel selfie sensor. Nokia T10 has an 8-inch HD display. The tablet is powered by an octa-core Unisock T606 processor and up to 3 GB of RAM. It can be expanded up to 512 GB with the help of Micro SD card. Nokia T10 gets a 5100 mAh battery and 10 W charging. The Nokia T10 tablet is available in Ocean Blue color. The starting price of the tablet is Rs. 12,190.
Galaxy Tab A8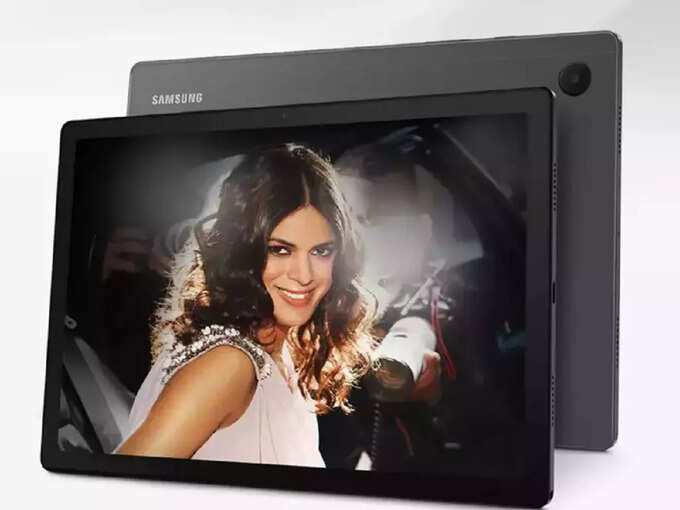 Samsung Galaxy Tab A8 The Galaxy Tab A8 features a 10.5-inch display and Unisoc T618 processor. It has four speakers, which come with Dolby Atmos. The Samsung Galaxy Tab A8 has an 8-megapixel camera on the back and a 5-megapixel camera on the front. A 7040 mAh battery is provided in this tab. Galaxy Tab A8 (WiFi) is priced at Rs 17,999. If you want to buy a tab for online classes, Samsung Galaxy Tab A8 can be an option for you.
​Realme Pad Mini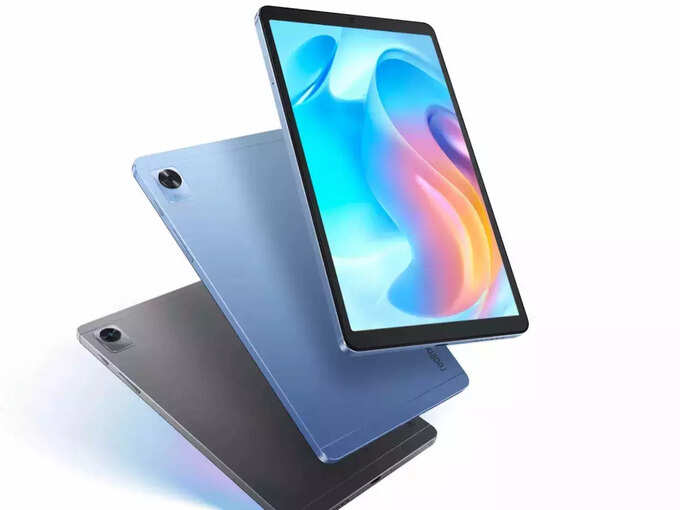 This is the cheapest tablet in this list. Its Wi-Fi variant is priced at Rs 10,999 for 3GB RAM and 32GB storage and Rs 12,999 for 4GB RAM and 64GB storage. At the same time, Realme Pad Mini LTE variant with 3 GB RAM with 32 GB storage can be bought for Rs 12,999. It has Android 11 based Realme UI. The Realme Pad Mini features an 8.7-inch display and Unisoc T616 octa-core processor. The tab has an 8-megapixel rear camera and a 5-megapixel front-facing selfie camera. The tab packs a 6400 mAh battery and supports 18 W fast charging.
​Oppo Pad Air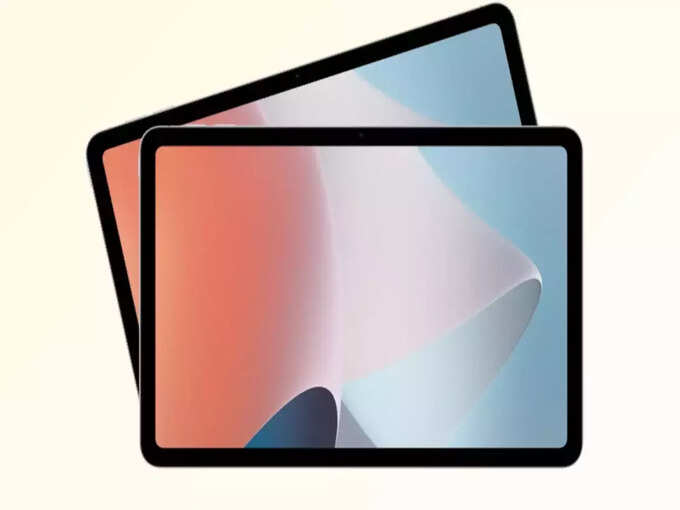 Oppo Pad Air: The Oppo Pad Air has a 10.36-inch 2K display, which comes with a resolution of 2000 x 1200 pixels. Android 12 based ColorOS 12 is available in Oppo Pad Air tablet. The tablet is powered by an octa-core Qualcomm Snapdragon 680 6nm and 4GB LPDDR4x RAM. Which is virtually expandable up to 7GB. The tablet gets quad speakers, which support Dolby Atmos. The tablet has an 8-megapixel rear camera and a 5-megapixel sensor for selfies. The Oppo Pad Air packs a 71000mAh battery and supports 18W fast charging. Oppo Pad Air can be purchased for Rs 16,999.