Today we are going to tell you about the three cheapest 7 seater cars in India, in which you will get huge savings every month. The special thing is that the starting price of these vehicles is less than 6 lakh rupees. These cars give excellent mileage of up to 19 kmpl (best mileage 7 seater cars). The 7-seater cars we are going to tell you about today include Maruti Suzuki Eeco (Maruti Suzuki Eeco), Renault Triber (Reno Triber) and Datsun Go Plus (Datsun Go Plus). Today we are going to tell you about the performance, mileage and price of affordable 7-seater cars coming in these low-budget segment. After this you will be able to choose the car of your choice. So let's have a look…
Maruti Suzuki Eeco
This is the cheapest 7-seater car from Maruti Suzuki. It is powered by a 1196 cc G12B engine, which generates a maximum power of 46 kW and a peak torque of 85 Nm. Its engine is mated to a 5-speed manual transmission. The petrol model of Maruti Suzuki Eeco gives a mileage of 16.11 kmpl and the CNG model 20.88 km/kg.
The 7-seater car of Maruti Suzuki Eeco comes in two models namely metallic and non-metallic. The Delhi ex-showroom price of both its models is Rs 4,82,170.
Renault Triber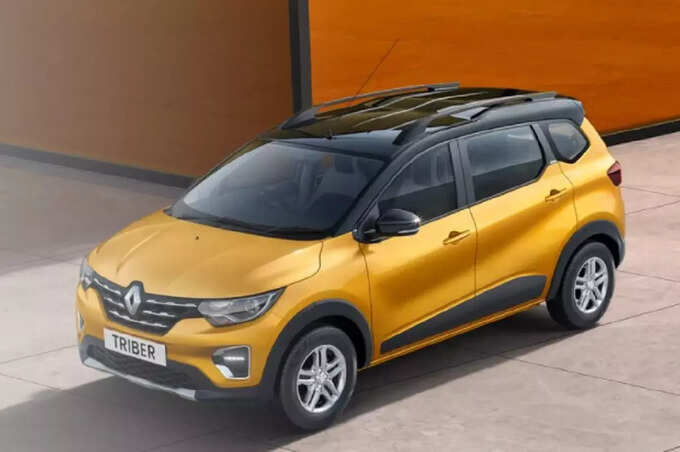 This is Renault's cheapest 7-seater car. It has a 999 cc petrol engine, which generates 72 PS of maximum power and 96 Nm of peak torque. Its engine is equipped with a 5-speed manual gearbox. The Renault Triber gives mileage of up to 19 kmpl.
The starting price of Renault Triber in Delhi ex-showroom is Rs 5,69,000 which goes up to Rs 8,25,000.
Datsun Go Plus
This is the cheapest car of Datsun. In the Indian market, this car comes in two engines. These include 0.8-litre and 1-litre engines. It gets the option of 5-MT with 5-AMT. The manual transmission model of the Datsun GO Plus gives a great mileage of 19.02 kmpl and the CVT model 18.57 kmpl.
The Datsun Go Plus has a starting price of Rs 4,25,926 in the Indian market at Delhi ex-showroom, which goes up to Rs 6,99,976.
.