The range of "reserve" brand for Huawei Hi Nova has been replenished with Hi Nova 10 and 10 Pro smartphones.
In this case, we are talking about almost complete copies of Huawei Nova 10 models, although there are some changes.
Both devices are based on the SoC Snapdragon 778G, and, unlike Huawei models, the 5G modem works here. Also, both models have 120 Hz AMOLED screens, 8 GB of RAM, 128 or 256 GB of flash memory, a 50-megapixel main camera and an almost identical design.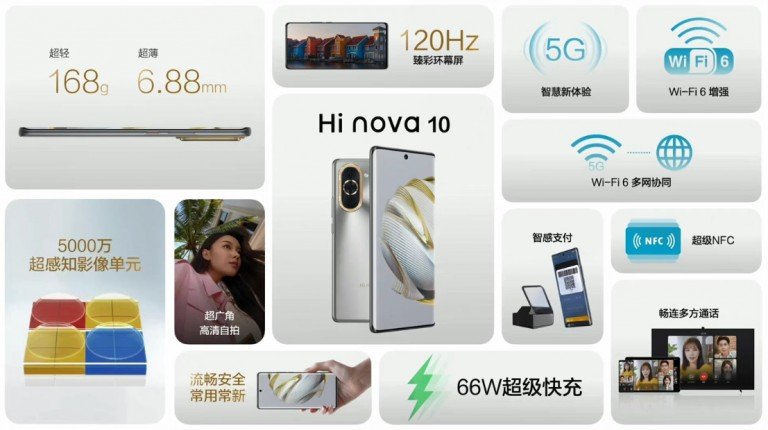 Hi Nova 10 offers a display with a diagonal of 6.67 inches versus 6.78 inches in the older model, the older one also has a larger battery with faster charging: 4500 mAh and 100 W versus 4000 mAh and 66 W.
From the rest, we can distinguish Wi-Fi 6, a dual front camera in the older model, as well as an incredibly thin and light Nova 10 body: 6.88 mm with a mass of 168 g. .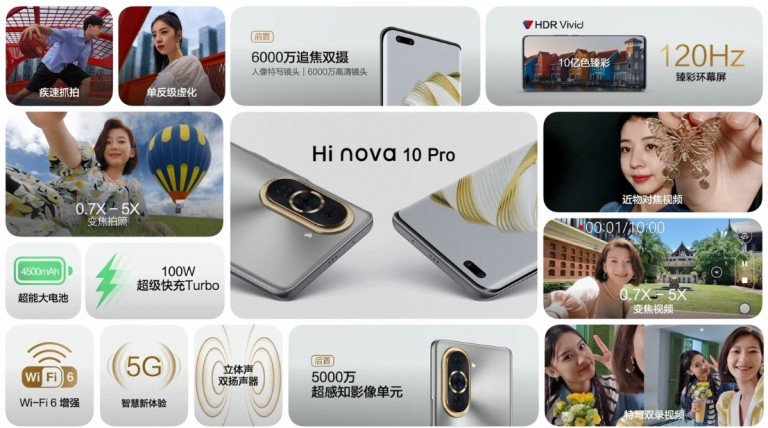 Recall that Hi Nova is a company owned by China Post, and all of its smartphones are either complete copies of Huawei models, or, as in the case of the Hi Nova 9th 5G model, this is not exactly a clone of a Huawei smartphone, but technically it is still a product of the Chinese giant.