Thermalright has unveiled the Peerless Assassin 120 SE White ARGB processor cooling system. As the name suggests, this cooler is painted white and adorned with addressable lighting. It is built according to the classic double tower design. The cooler is 155mm high and has six 6mm diameter copper heatpipes that pass through a copper heatsink base. Through them, heat is transferred to two blocks of aluminum plates.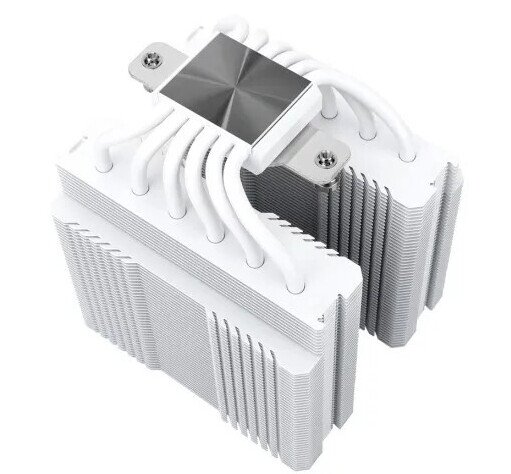 The included TL-C12CW-S ARGB fans are also painted white. More precisely, the frames are white, and the impellers are matte and serve as backlight diffusers. The fan speed is regulated by PWM. The maximum speed of 1550 rpm corresponds to an air flow of 112.5 m3/ h and a static pressure of 1.53 mm H2O.
The cooler is compatible with AMD AM4, Intel LGA 1700 and LGA 1200 processor sockets. The source does not give its price.