During Black Friday, the iPhone 14 Plus became the best-selling smartphone in the category over $840 in the ranking of the popular JD.com store.
At present, the 128GB flash version of the iPhone 14 Plus has already been sold out, and the $1,025 256GB flash version is still in stock at a price of 7,298 yuan.
The launch of the iPhone 14 Plus model was a flop, and in less than a month, the price of this new phone was reduced by more than $140 in third-party stores. The iPhone 14 Plus set an anti-record by becoming the first Apple smartphone to fall in price so quickly.
Meanwhile, according to CounterPoint Research, the price of used iPhone 13 series has increased by an average of 11% since the release of the iPhone 14 series.
The iPhone 14 Plus can be seen as a larger version of the iPhone 14. The iPhone 14 Plus uses a large 6.7-inch screen with a refresh rate of 60Hz and a resolution of 2778 x 1284 pixels. He received a single-chip Apple A15 system and optical image stabilization.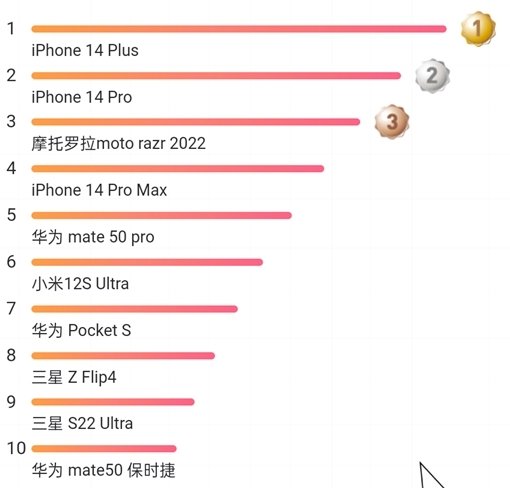 But the battery capacity of the iPhone 14 Plus is 4325 mAh, while the iPhone 14 has only 3279 mAh.