Prices for the most popular auto parts in Russia have more than doubled. There are no global problems due to the departure of European manufacturers, but there is a severe shortage of windshields, body parts, engines and consumables – oil and fuel filters. Not everything can be imported through parallel imports.
Depending on the brand of car, spare parts have risen in price by 35-65% since January. This is a consequence of the tense geopolitical situation, and the departure of European manufacturers, and the instability of the exchange rate, and a significant complication of logistics.
"In connection with the sanctions, deliveries are organized by roundabout routes. Transportation costs have increased, this is superimposed by an increase in the cost of production due to the growth of quotations of raw materials", says Danil Solovyov, co-founder of the Fit Service international network of car services.
According to estimates by insurers, the average price of spare parts for passenger cars increased by 32%. In the top are components for Ford, Subaru, Suzuki, Renault, Audi, Mazda, Volvo. So, according to one of the largest Russian networks of car services, engine oil for mass-produced Kia Rio and Hyundai Solaris added 40%, front and rear pads – 65%. Air filter for BMW – 65%, synthetic motor oil – 40%.
The premium segment has suffered even more as parallel imports are dominated by inexpensive models.
According to Sergey Demidov, a representative of the Renaissance Insurance company, there are still problems with spare parts for BMW, Mercedes, Jaguar, Land Rover, Volvo, Lexus, GM, Porsche. In short supply, first of all, body parts, which in some cases have risen in price by 50 percent.
"The issue with consumables was resolved quite quickly – including at the expense of analogues. It is more difficult with body parts, they are not so profitable to bring. The cost of windshields reached 500 thousand, million rubles. And people were forced to pay so much", – says Roman Timashov from the Altufyevo Avtodom car service.
The service for automation of auto-disassembly and analysis of the market of spare parts "Stock Pro" confirmed: there are difficulties with original spare parts of premium German brands – Mercedes, BWM, Audi, Porsche. "Especially with body parts, windshields, complex components (gearboxes, engines, differentials). These components are either very difficult to find, or prices have increased five to ten times. For example, a windshield for Mercedes crossovers costs 300-500 thousand rubles.", — clarified the CEO of the service Artem Potekhin.
"It is clear that the owners of BMW, Mercedes or Jaguar will be temporarily left without spare parts, because they will be the last to think about: there are fewer of them than the rest. It will take six to eight months", – says Danil Solovyov.
But there is also a deficit in the budget segment. So, Fit Service said that there are no windshields, front bumpers and shock absorber struts for Toyota Camry. "Even in online stores, the original is now basically impossible to get. Buy used from private sellers," the company explained. According to market experts, the most scarce are still oil and fuel filters required for scheduled maintenance.
Parts shortages have affected the cost of repairs and maintenance. So, maintenance at an authorized dealer is now one and a half to two times more expensive.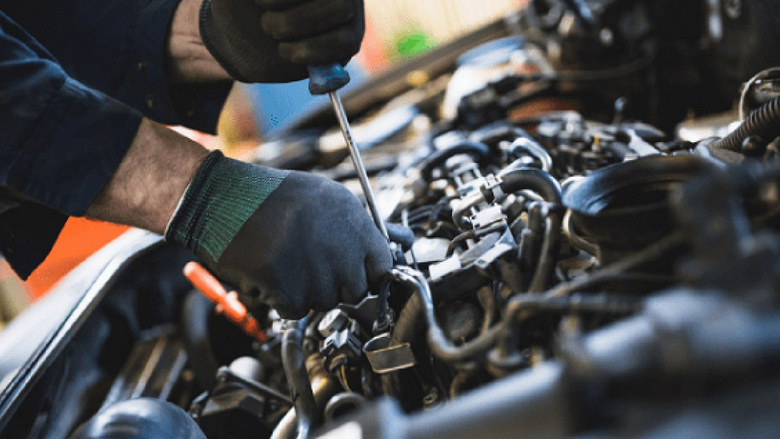 Parallel import started working at the end of May. Most distributors are just mastering this scheme and mainly bring non-original products from China, Taiwan, South Korea, India, and Turkey.
"There are practically no originals on the market. For example, our share of sales of spare parts packed in a car manufacturer's box is eight to nine percent. The rest analogues", — noted in Fit Service.
But experts say that the quality is often even higher than the original. "Customers after the end of the warranty service can use very good components without overpaying much", — emphasizes Dmitry Polunin, CEO of auto design studio Larte Design.
However, more and more counterfeit. As Gleb Lubennikov, CEO of the Tencar cloud service, points out, the market was littered with fakes even before the sanctions. And now their deposits from warehouses went to store shelves.
According to Aleksey Gulyaev, Deputy General Director for Service at Avilon AG, it is better for car owners to contact large companies that know exactly the origin of the parts.
However, the auto business has many questions about the scheme of parallel imports.
"Only brands of car manufacturers were included in the list of allowed ones, and this is a small share of the spare parts market. They have entire groups of subsidiaries. In addition, certificates are also issued only by manufacturers", — says Artem Potekhin from Stoke Pro. Roman Timashov from Avtodom Group of Companies adds that within the framework of parallel imports, due to the threat of sanctions, it is impossible to bring products with a unique VIN number. For example, electronic components or an engine block.
Therefore, a new trend has arisen: consumers are offered second-hand original spare parts. Often this is the only way out in case of major breakdowns. Insurers also began to use body parts for CASCO repairs. "They supply used cars very actively, they even import cars for scrap", — reported in the "Stock Pro".
According to market participants, by the end of the year, components may rise in price by another 15%. The cost of services will also increase by 10-15%.