Motorola decided to be in trend and introduced the Edge 30 Fusion smartphone in Viva Magenta color.
Viva Magenta was named Pantone's Color of the Year 2023. The company's specialists explained their choice by the fact that it is "an unusual red for an unusual time."
It is worth noting that the Viva Magenta color has never been seen in smartphones before. Motorola's novelty in this color, unfortunately, will be exclusive to the US market, but the company may well release its new flagship in the same color. It is also worth noting that the specified version of the smartphone will come with Moto Buds 600 ANC TWS headphones. True, the headphones will be of a different color, but even here Motorola decided to approach the issue from an unusual angle. The fact is that the headphones will be painted in Winetasting color, which was chosen by Pantone as an addition to Viva Magenta.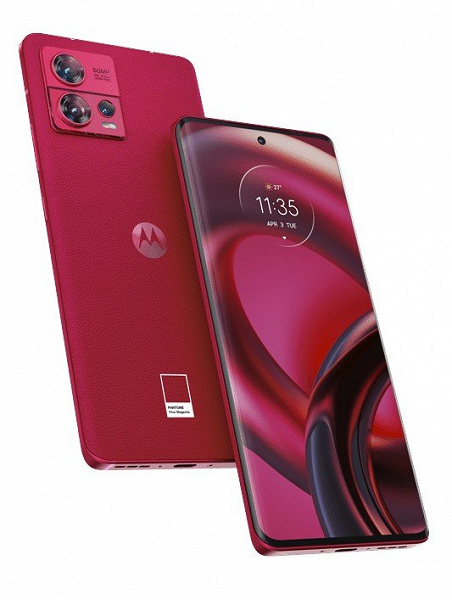 The Edge 30 Fusion Viva Magenta will be released in the US for $800. Technically, the smartphone does not differ from the original version, that is, it offers a Snapdragon 888 Plus, a 50-megapixel main camera, 68-watt charging and a 144-Hz screen.